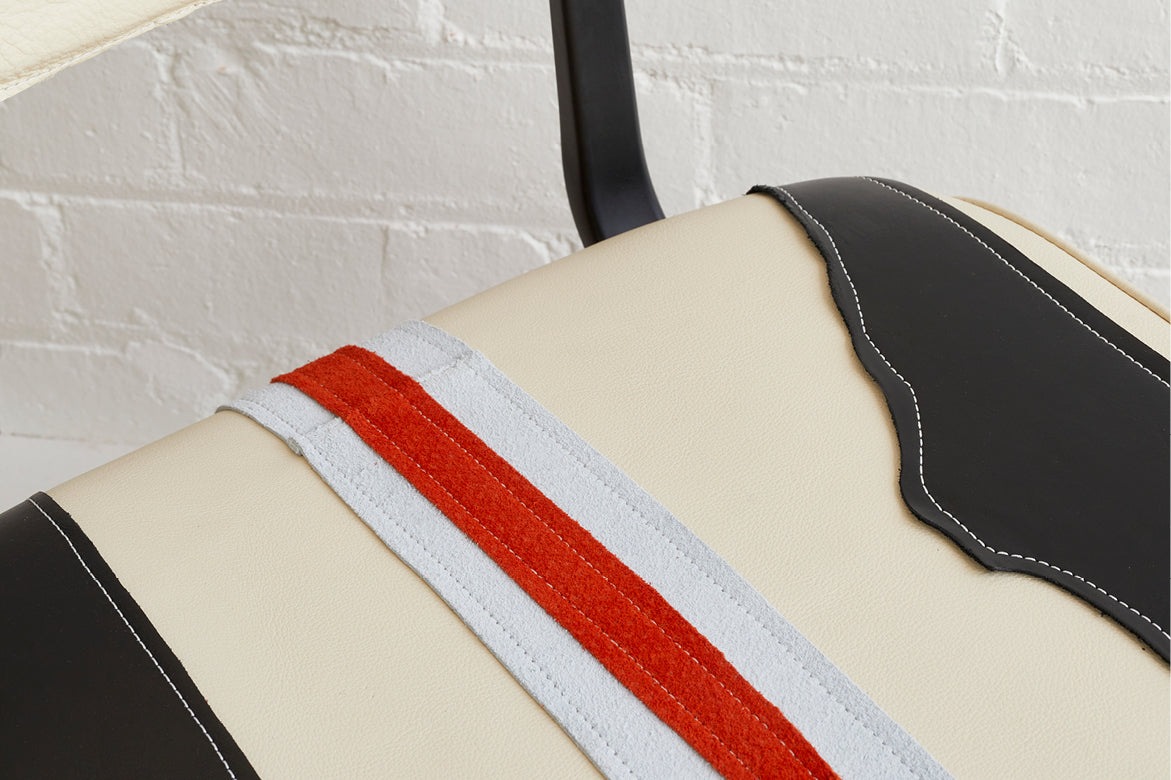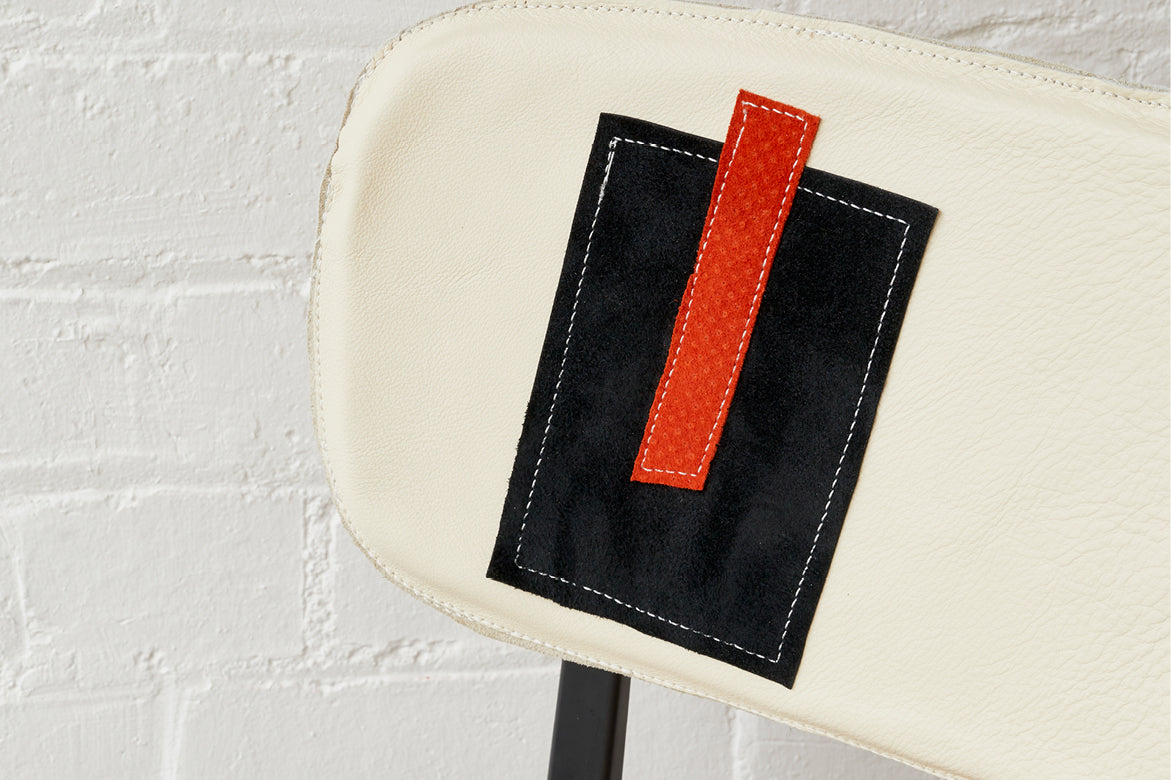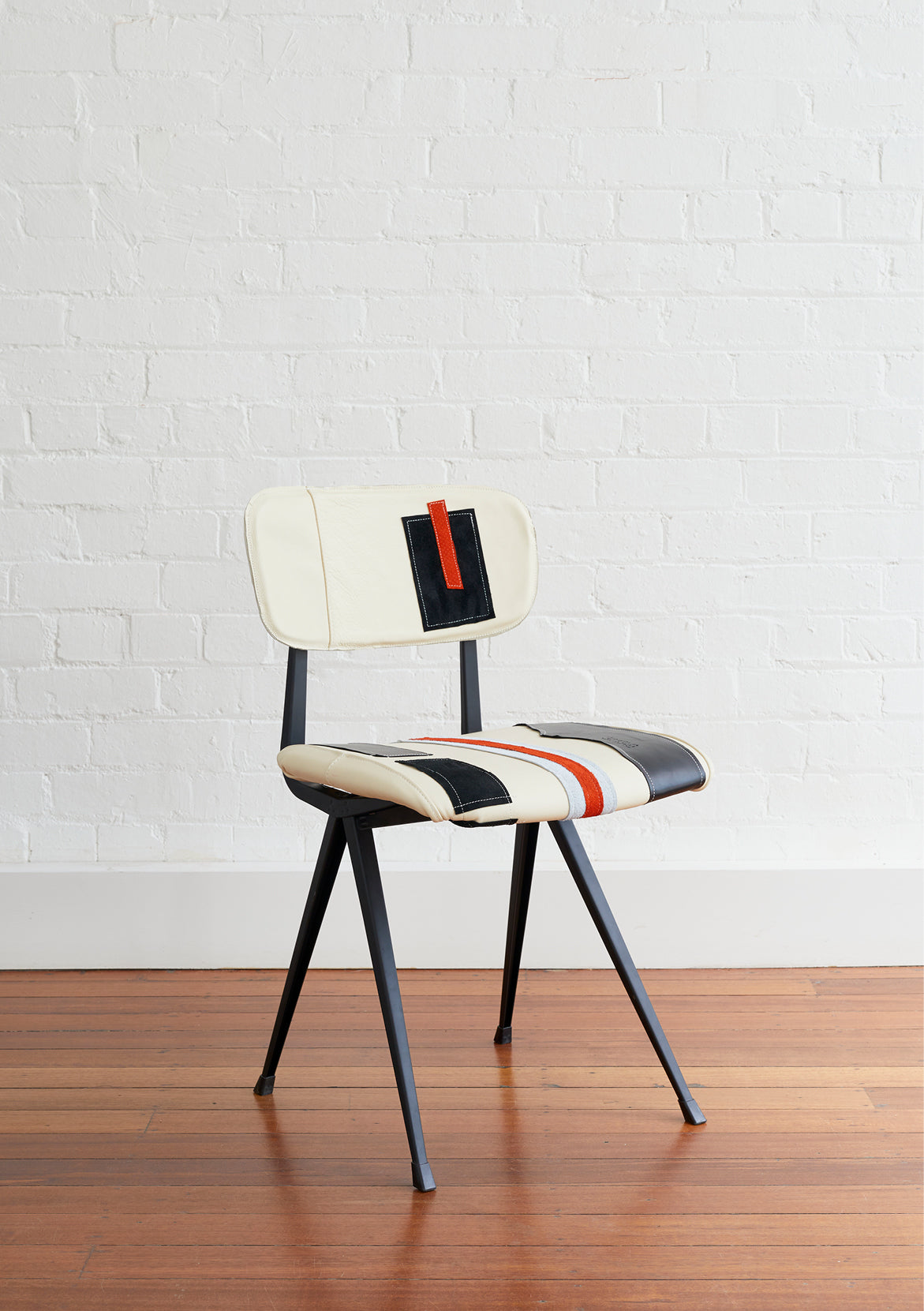 My practice is centered around the found object, the unwanted and the discarded. Typically I work with outdoor materials such as awnings and old canvas tents, but for this project I was interested in exploring a material that had a connection to the object I was superimposing it on.

The design is made up of upholstery waste, offcuts sourced from a local upholsterer that would otherwise be destined for landfill. The irregular forms of the scraps are accentuated, and do not try to hide what they are. My work aims to inspire the use of waste materials as a valuable and accessible resource.
In the spirit of reconciliation Cult Design acknowledges the Traditional Custodians of country throughout Australia and their connections to land, sea and community. We pay our respect to their elders past and present and extend that respect to all Aboriginal and Torres Strait Islander peoples today.