2014
The Chairity Project first launched in 2014 and saw 14 diverse creatives, from artists to architects, photographers and jewellers, reinterpret the iconic Carl Hansen & Son CH33 chair by Hans Wegner. Each chair was exhibited at Cult Design Sydney and auctioned off with all proceeds donated to charity.
Designers: Alice Babidge, bassike, Tracey Deep, Dinosaur Designs, Ken Done, Coco Flip, Adam Goodrum, Hecker Guthrie, George Livissianis, Megan Morton, Romance was Born, Ryan Storer, Design by Toko and Zambesi.
Swipe to see next program
2015
Chairity 2015 saw 20 creatives reinterpret the classic Fritz Hansen Series 7 chair by Arne Jacobsen. We extended the program with a travelling exhibition to Sydney, Melbourne and Brisbane, and raised over AUD$20,000 for 20 charities selected by our creatives.
Designers: Alice Babidge, Tracey Deep, George Livissianis, Ryan Storer, Design by Toko, Megan Morton, Dinosaur Designs, Adam Goodrum, bassike, Hecker Guthrie, Zambesi, Akira Isogawa, Henry Wilson, Arent&Pyke, Mika Utzon-Popov, Fiona Lynch, Christopher Boots, Kamahi Djordon King, Shilo Engelbrecht and David Trubridge.
Swipe to see next program
2016
Unlike previous years where creatives reinterpreted mid-century icons, this edition saw 16 designers reinterpret a future-classic: the Officina chair by Ronan & Erwan Bouroullec for Magis. The chairs were exhibited in Sydney and Melbourne, and raised over AUD$30,000 for charity.
Designers: Adam Cornish, Adam Goodrum, Arent&Pyke, bassike, Christopher Boots, Design by Toko, Fiona Lynch, Henry Wilson, Marsha Golemac and Dan Hocking, Mika Utzon-Popov, Mim Design, Dinosaur Designs, Studio Elke, Studio Twocan, Tracey Deep and We Are Triibe.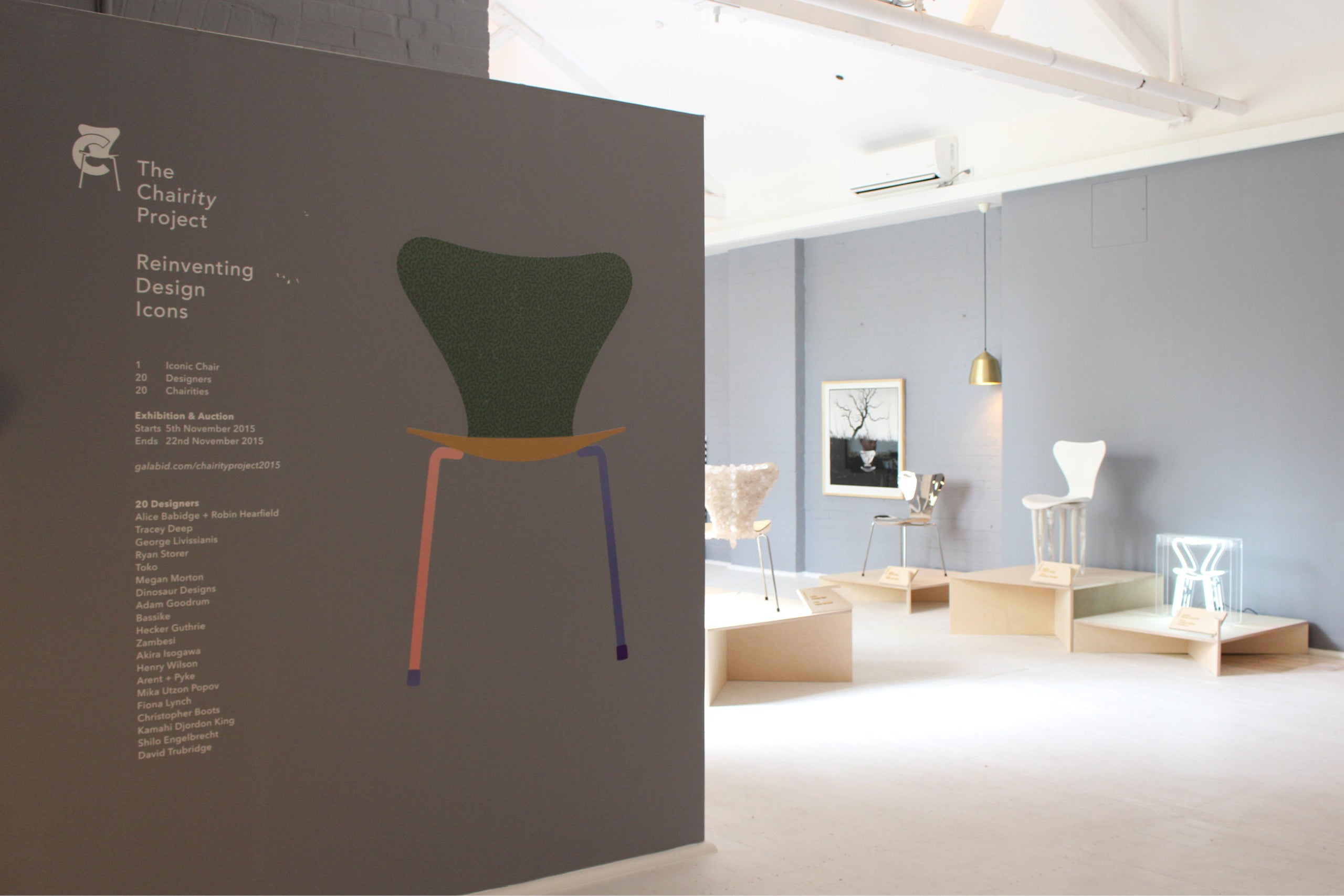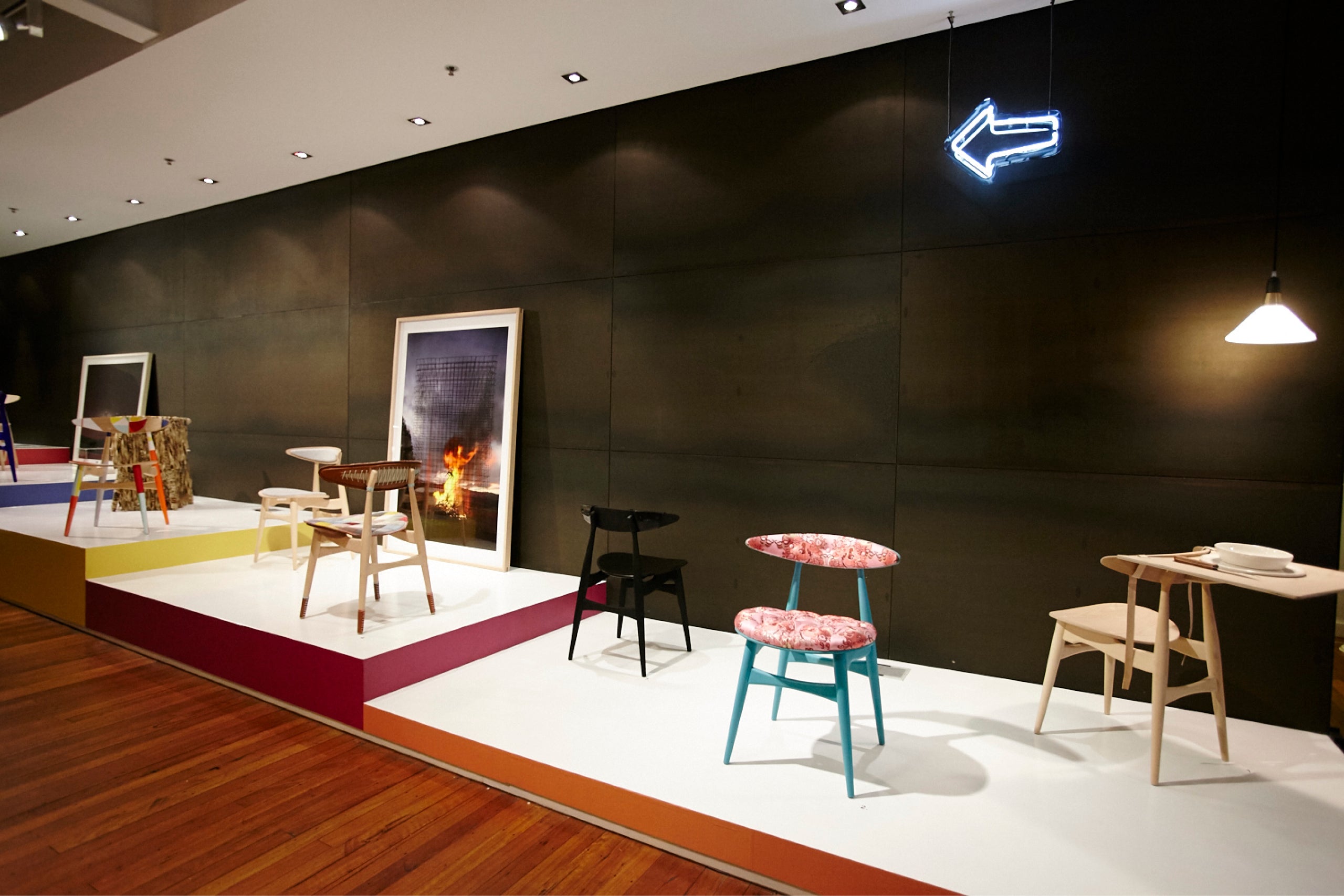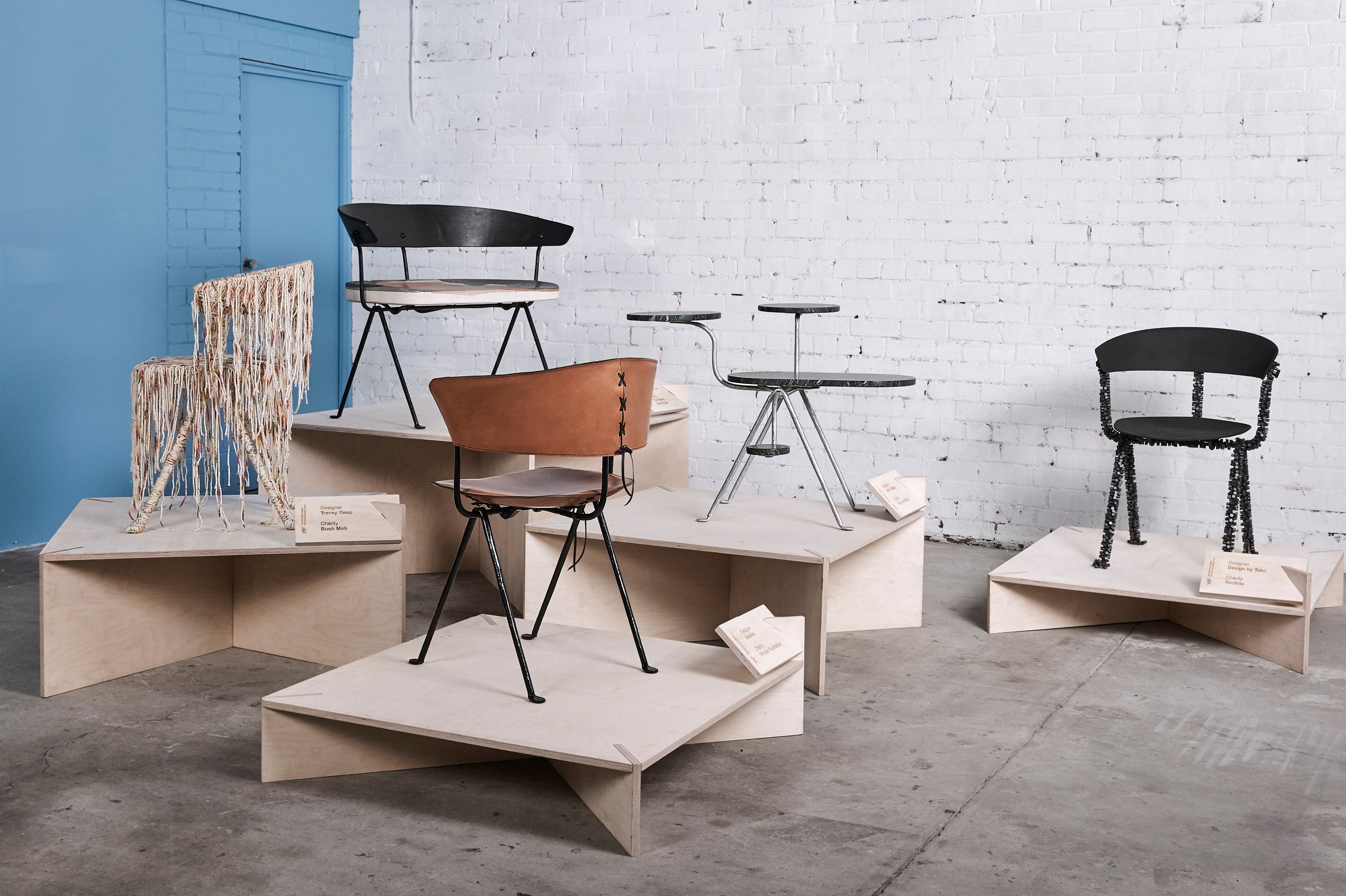 In the spirit of reconciliation Cult Design acknowledges the Traditional Custodians of country throughout Australia and their connections to land, sea and community. We pay our respect to their elders past and present and extend that respect to all Aboriginal and Torres Strait Islander peoples today.