Foreword
Richard Munao, Founder & Director, Cult Design :
"After a five-year hiatus, I am thrilled to reintroduce The Chairity Project in partnership with Danish design brand, HAY. 2022 marks the fourth edition of The Chairity Project, Cult's celebrated fundraiser which invites leading Australian creatives to bravely reinterpret an iconic chair. The final designs are showcased in a travelling exhibition, then auctioned off for charity.
After a what has been a challenging two years, we can think of no better initiative to re-instate than one that is centred on collaboration, creativity and a charitable cause. We look forward to bringing you the best instalment of The Chairity Project to date!"

Mette and Rolf Hay, Founders and Creative Directors, HAY:
"We introduced the Result Chair to the HAY universe when we relaunched it with Ahrend in 2017. This design, featuring a thin steel-sheet base with an oak seat and backrest, was originally created by Friso Kramer and Wim Rietveld while working at Ahrend in the 1950s. The Result Chair was given a new lease of life when it was reimagined by HAY for a contemporary audience and we are delighted to see the design reimagined once again for Chairity. A heartfelt thank you to Cult for inviting HAY and the participating creatives to take part in this initiative."
The Chairity Project 2022
For The Chairity Project 2022, Cult invited 18 creatives from a range of design disciplines to reimagine the Result chair - a 1950s classic designed by Friso Kramer and Wim Rietveld for Ahrend, and now in production by HAY.
The project welcomed back two creatives that have participated in previous years, along with 16 new contributors from a cross-section of industrial design, architecture, interiors, art, scent, ceramics and graphic design.
The final designs were exhibited at Cult Design Melbourne during Melbourne Design Week from 17 - 20 March 2022, and HAY Shop in Sydney from 28 March - 3 April 2022.
The online auction ended Sunday 3 April at 7pm AEST and raised over AUD $30,000 for five charities that are very important to Cult, ranging from cancer research to homelessness to environmental initiatives.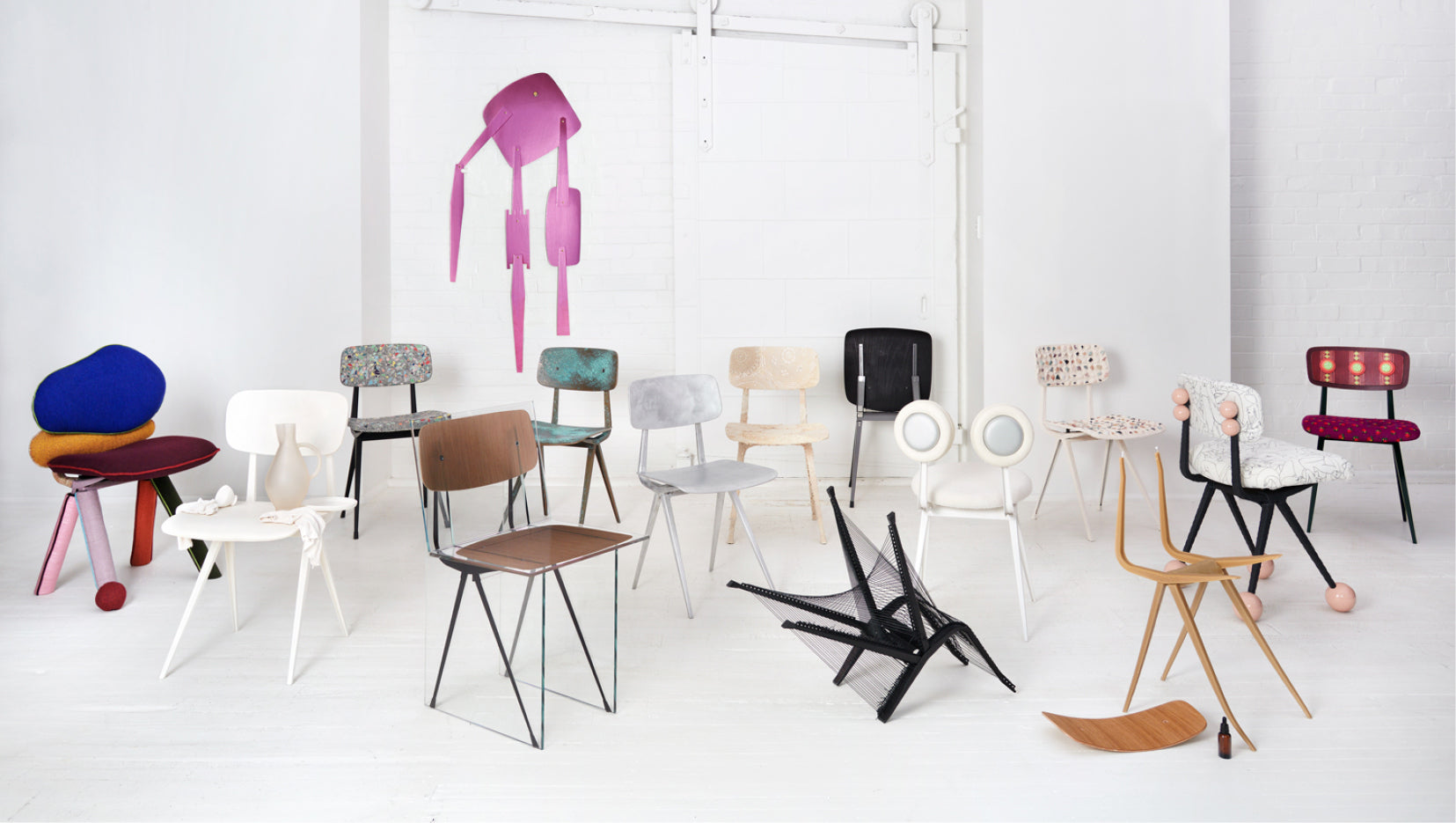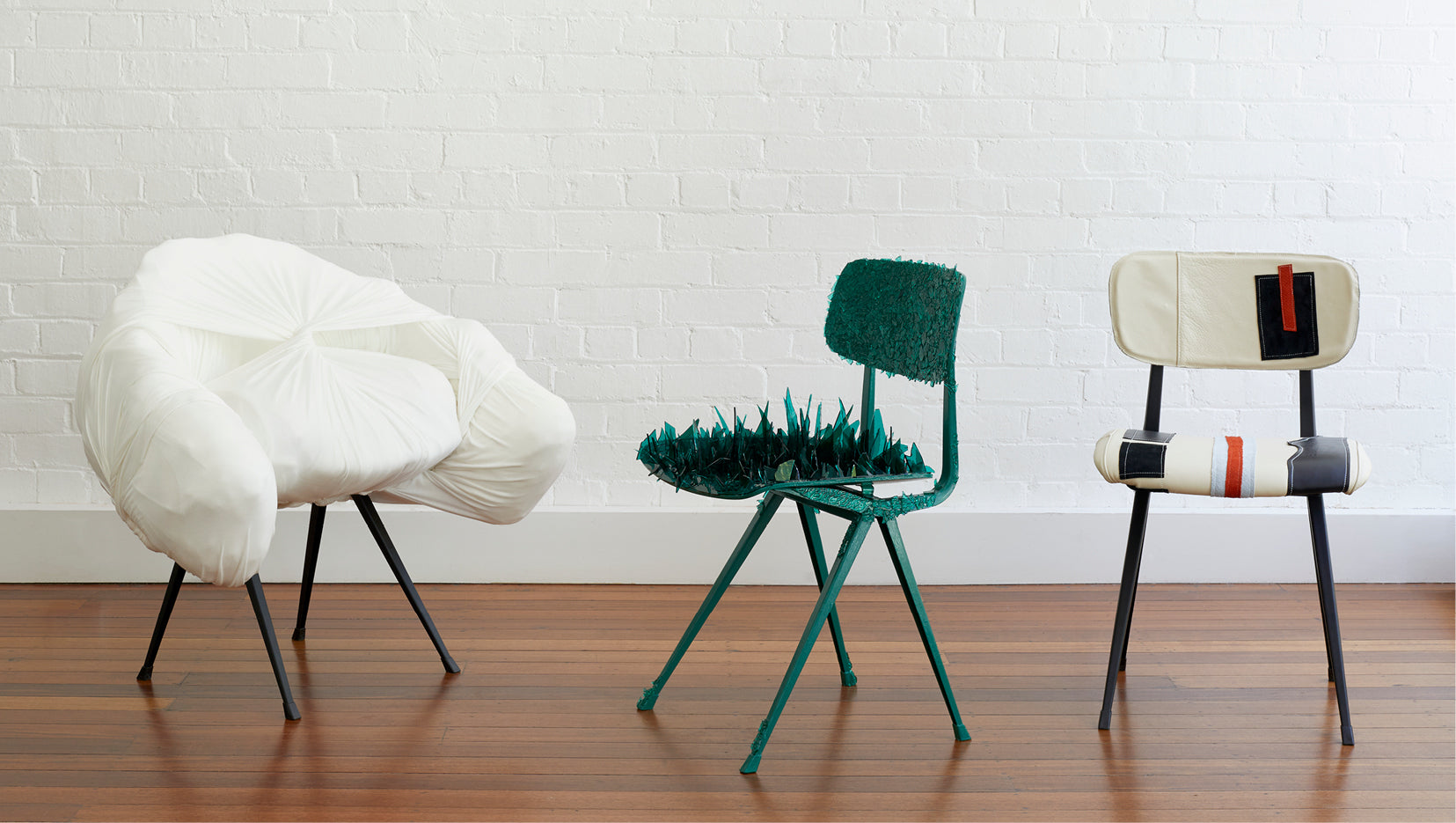 In the spirit of reconciliation Cult Design acknowledges the Traditional Custodians of country throughout Australia and their connections to land, sea and community. We pay our respect to their elders past and present and extend that respect to all Aboriginal and Torres Strait Islander peoples today.