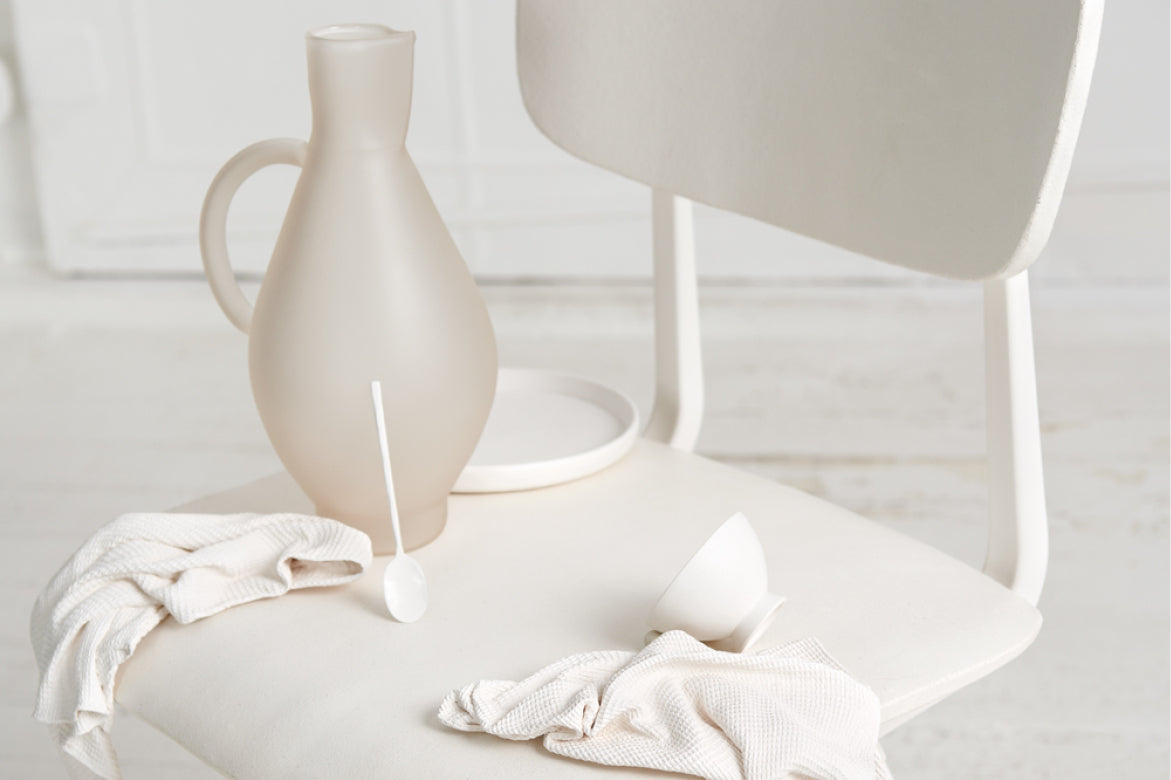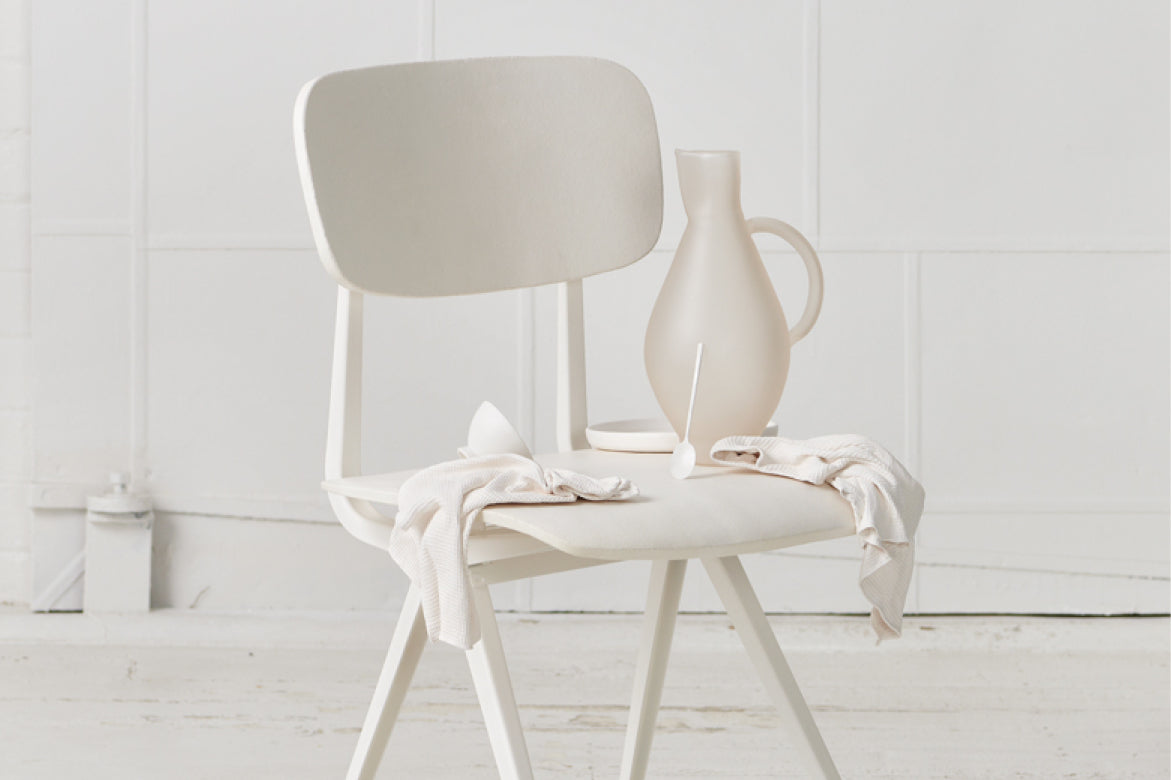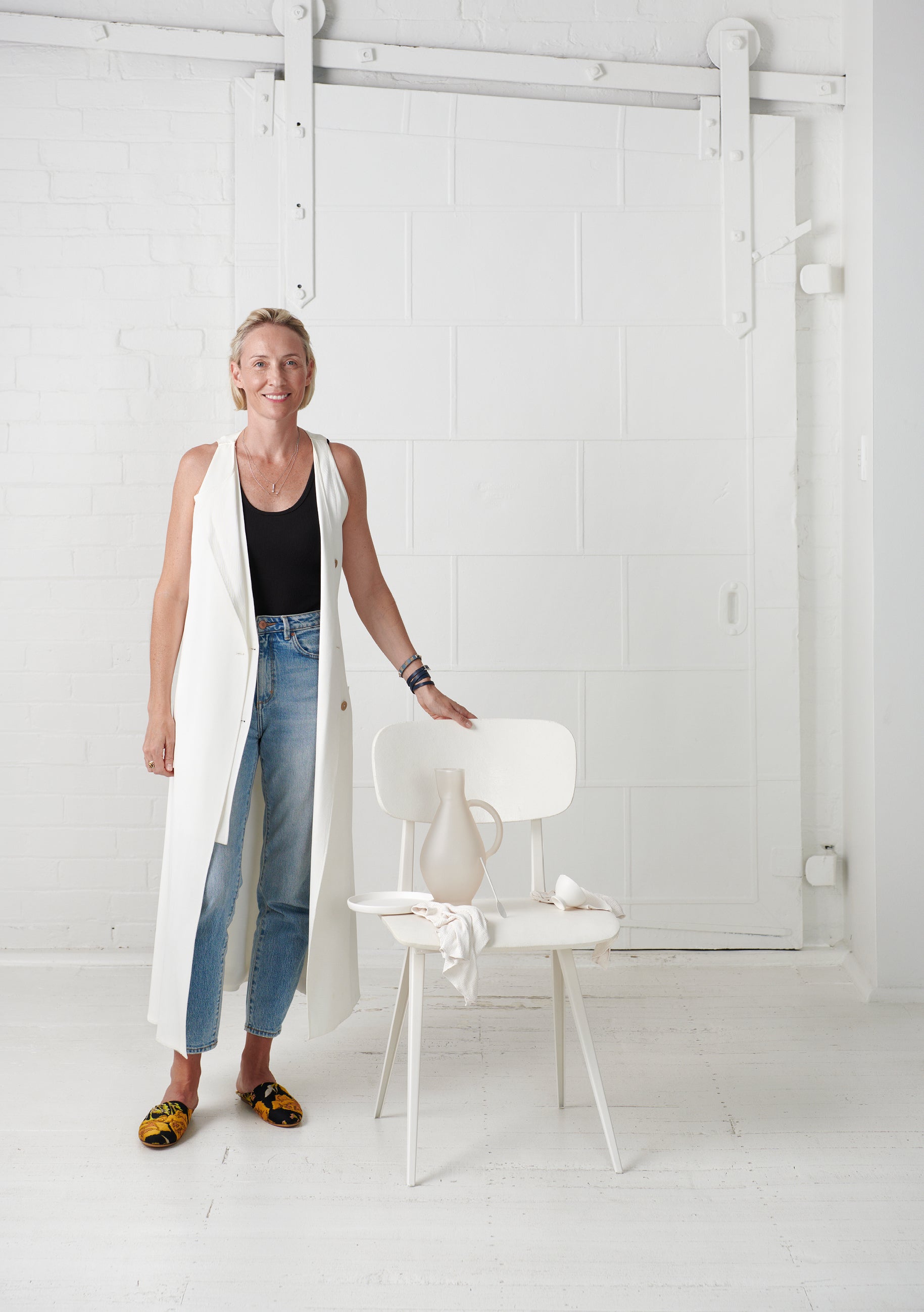 Claire's signature design aesthetic is distinctly sophisticated, multi-layered and timeless, often featuring bespoke handmade ceramics, for which she has a particular penchant.

With this in mind Claire conceptualised and developed her "Chairity" design around the idea of 'bringing everyone back to the table,' both in a literal sense (to feed, connect, share and nourish) but also in reference to people 'bringing something to the table' in terms of what we can all now do differently, and for the better.

The metaphor of a table is universally a place of gathering, so her design intention is to celebrate the simplicity of sharing a meal and tap into the human desire that we all have to be together – while integrating her passion for ceramics.

Clay was selected as a handmade medium for its sustainable qualities and its ability to be produced ethically, with minimal impact on the environment. Transparency within design (and indeed all industries) and the responsibility we carry to be mindful of our environment is further highlighted with the introduction of a light source suspended over the chair. The intention here is to suggest that in our creating, we are shining a light on the fact there is nowhere to hide. Being eco-conscious should be part of our daily practice.

Produced in partnership with Walter Auer. 
In the spirit of reconciliation Cult Design acknowledges the Traditional Custodians of country throughout Australia and their connections to land, sea and community. We pay our respect to their elders past and present and extend that respect to all Aboriginal and Torres Strait Islander peoples today.