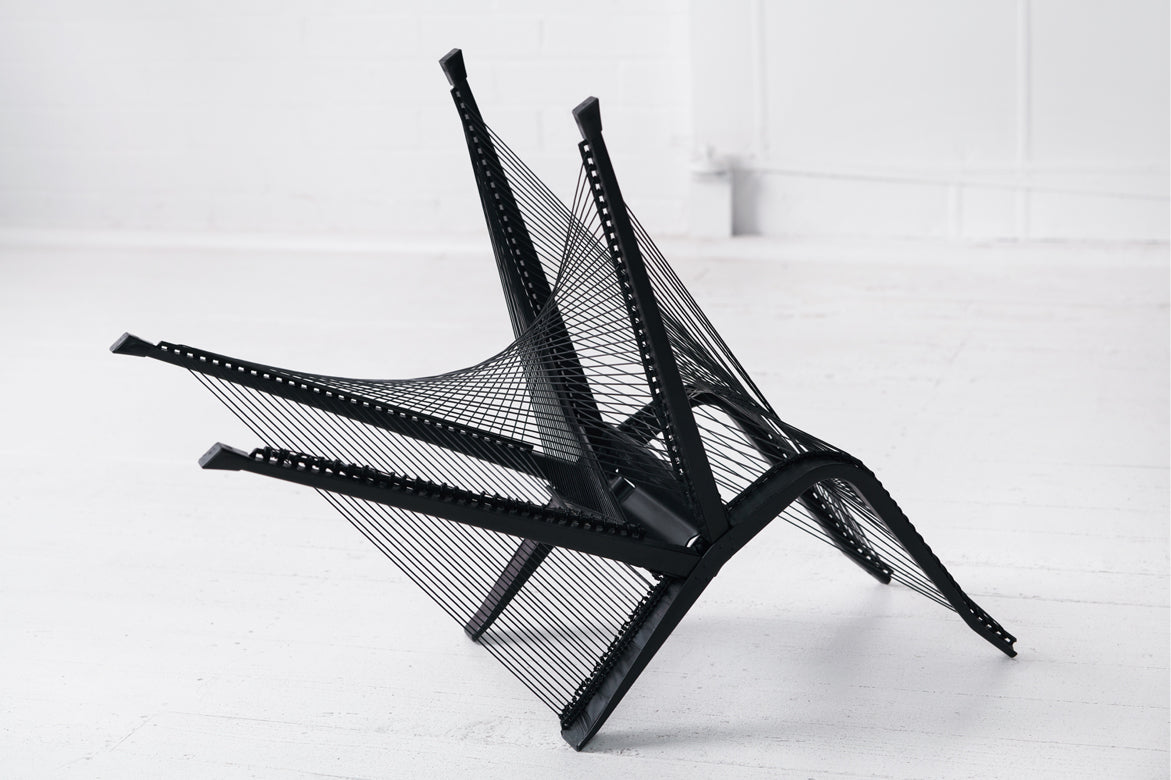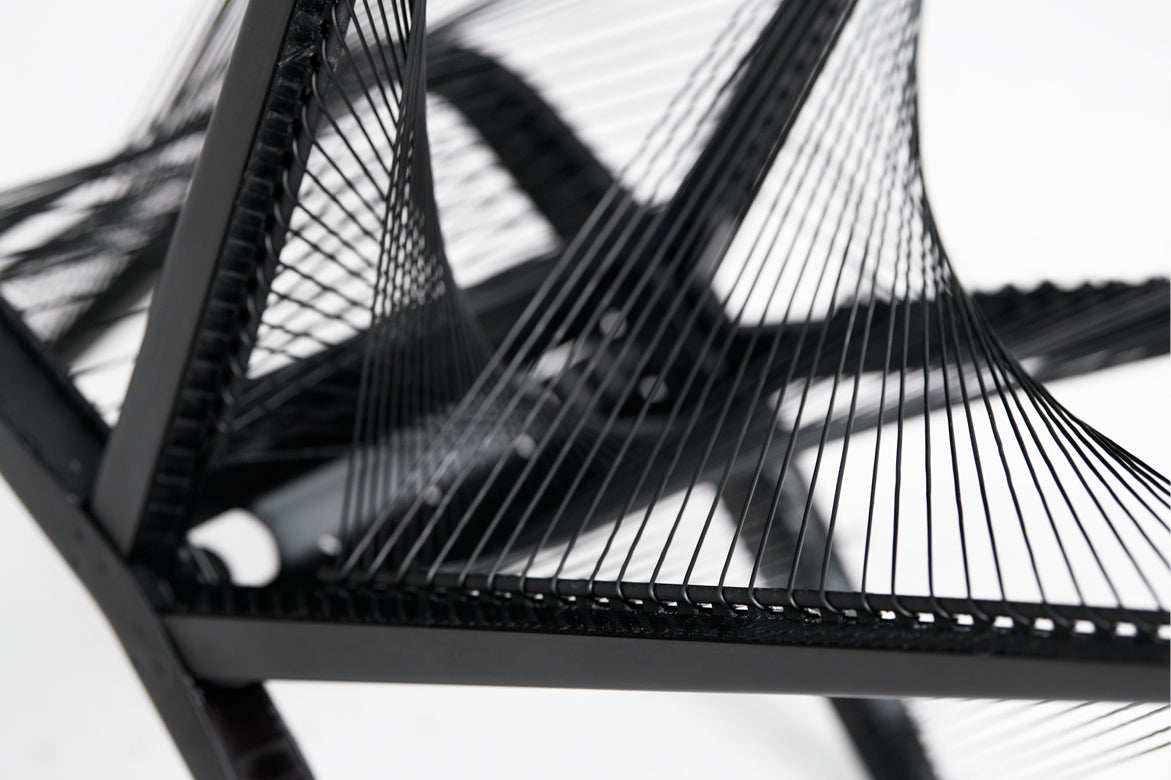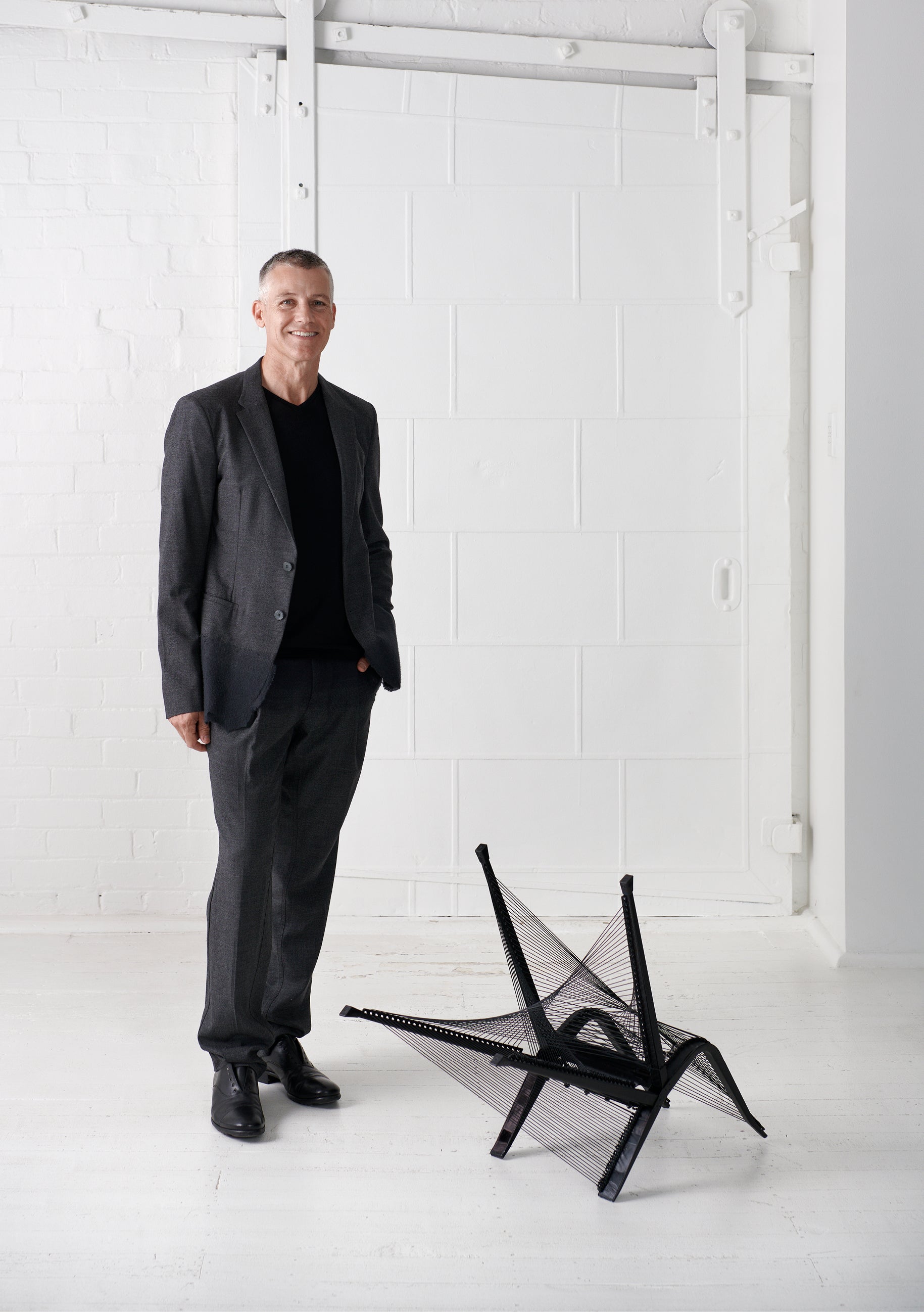 The frame of the chair has a beautiful form and it reminded us of sculptures by Alexander Calder and Barbara Hepworth. We wanted to draw attention to the frame by removing the plywood parts, transforming it into a spine for a sculpture: one that balanced weight and lightness; complexity and simplicity; strength and fragility.

To achieve this we have stretched 30 chords over the frame, making beautiful hyperbolic shapes that overlap with each other. The chords are looped through 3D-printed brackets that tuck into the hollow part of the chair's frame. We made this sculpture in our studio using materials that we sourced from our neighbours.
In the spirit of reconciliation Cult Design acknowledges the Traditional Custodians of country throughout Australia and their connections to land, sea and community. We pay our respect to their elders past and present and extend that respect to all Aboriginal and Torres Strait Islander peoples today.