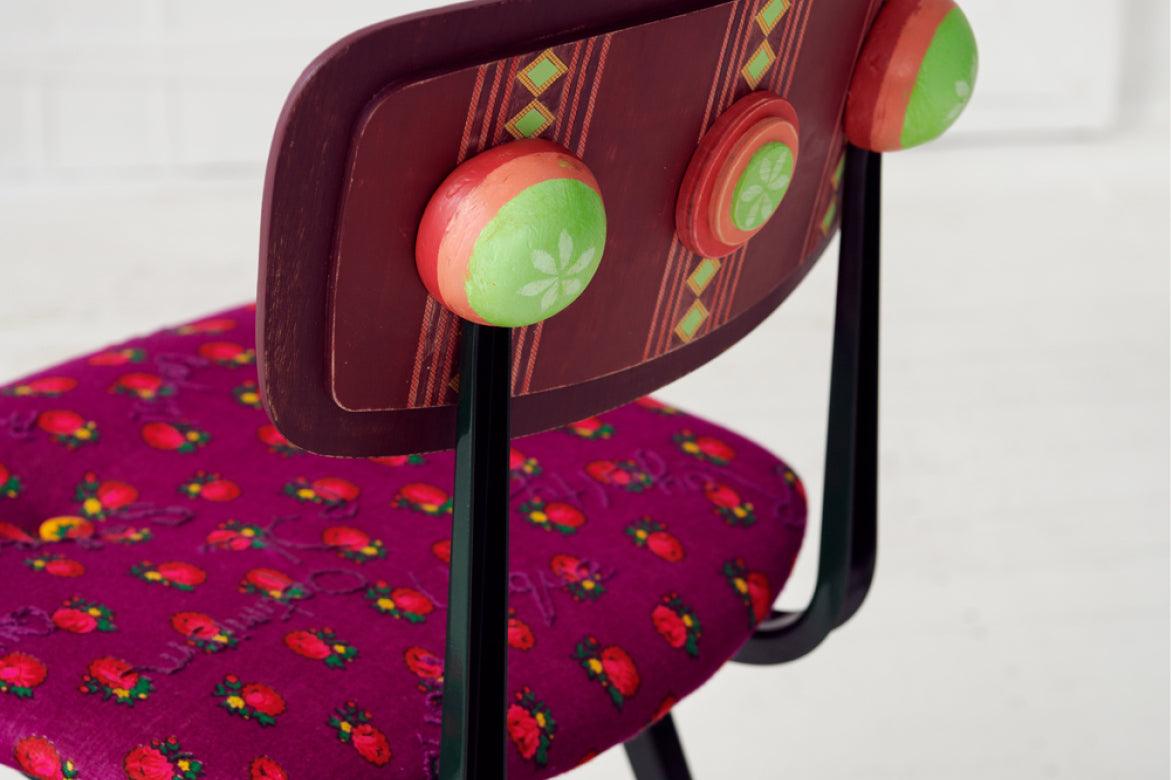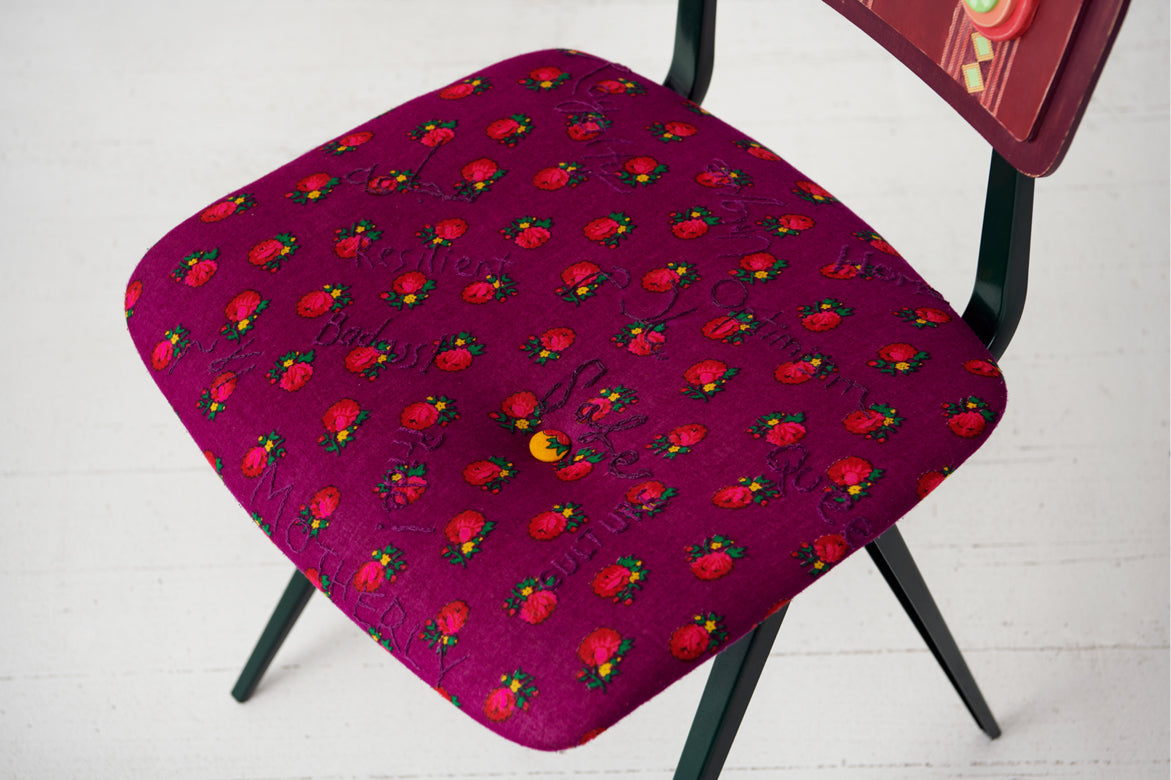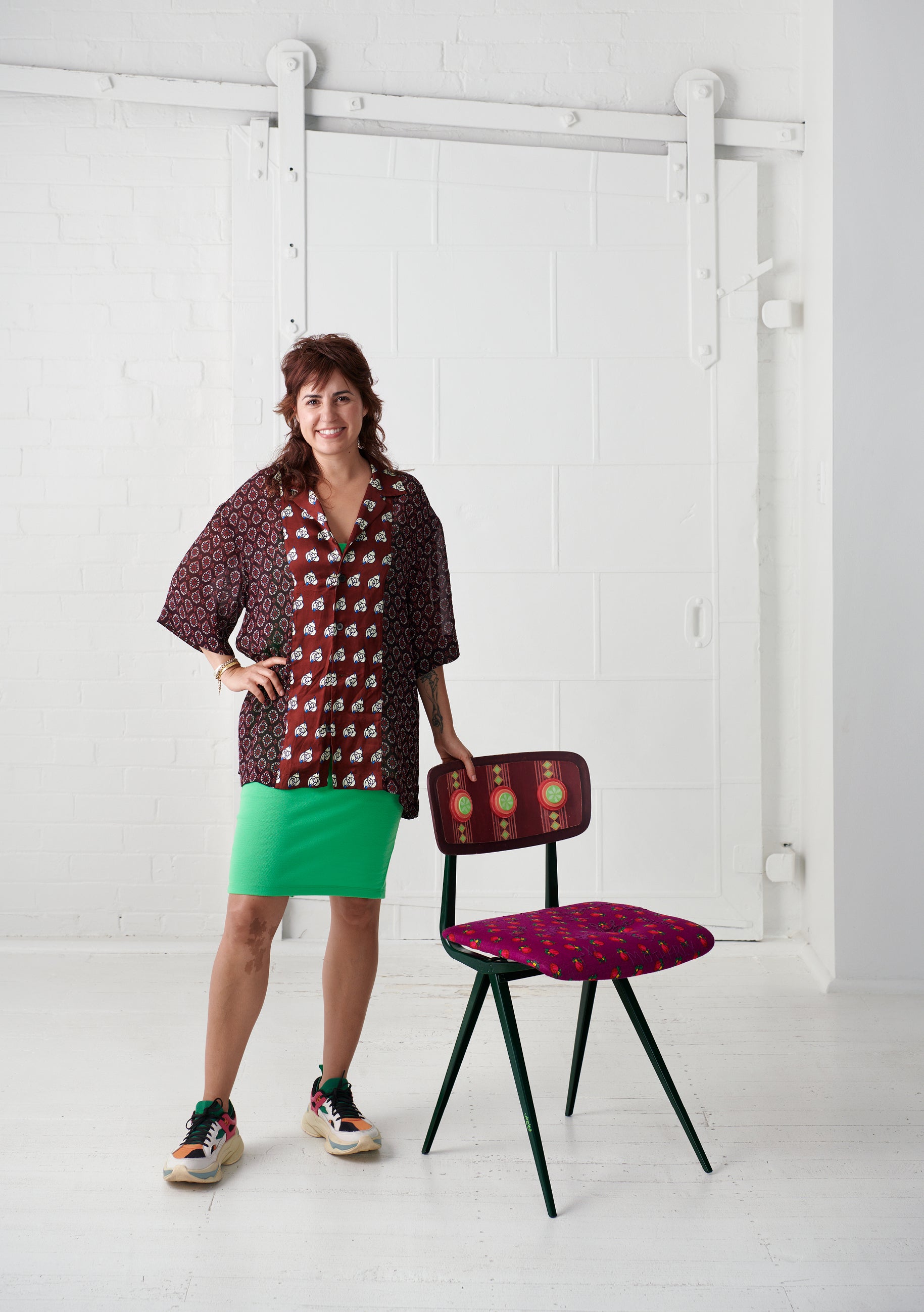 Influenced by the Result chair's original purpose (to accommodate Dutch school students in the 1960s and 1970s), its decorative resurfacing supports visionary intent.
Hand-painted with luminous, intricately routered geometric motifs on both sides of the backrest – inspired by ancient Najdi patterns found in the textiles of the Saudi Arabia's Najd desert people – it celebrates the Saudi Vision 2030.
Three raised timber 'power circles' with alternating profiles signify its key objectives:
To create a better quality of life for its citizens through improved health and welfare plus education and training services;
To build a thriving economy less dependent upon oil;
To promote its cultural heritage and bolster its geographical potential to become a central hub for tourism.
Having just visited the country, Principal, Yasmine Ghoniem, whose childhood was spent in Kuwait and Saudi Arabia, noted the positive mindsets of women in particular.
She asked a group to distil their feelings for the country's progressive changes into one word. Their responses were hand-embroidered on the seat upholstered in a vivid floral Shalky fabric traditionally used to furnish Bedouin tent interiors that Ghoniem sourced from a local market.
"The chair's a tangible artefact of Saudi's new world. It's a psychedelic oasis of optimism and wonder rooted in tradition," she adds.
In the spirit of reconciliation Cult Design acknowledges the Traditional Custodians of country throughout Australia and their connections to land, sea and community. We pay our respect to their elders past and present and extend that respect to all Aboriginal and Torres Strait Islander peoples today.