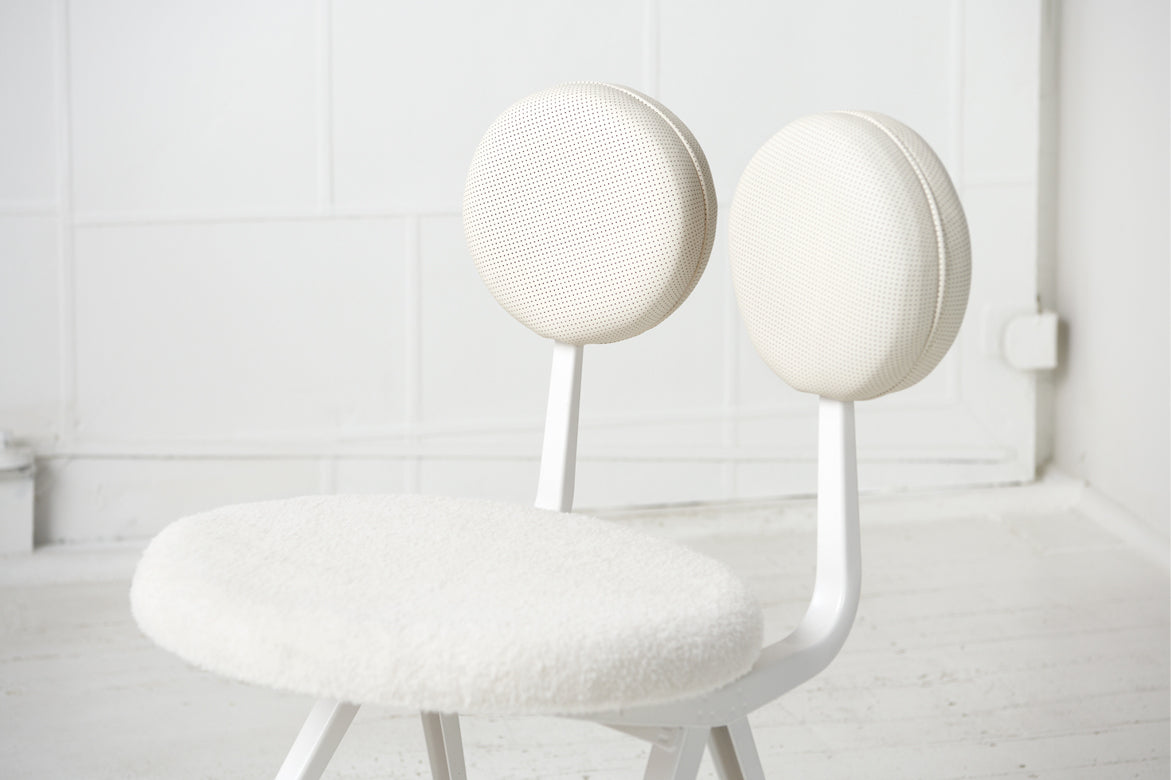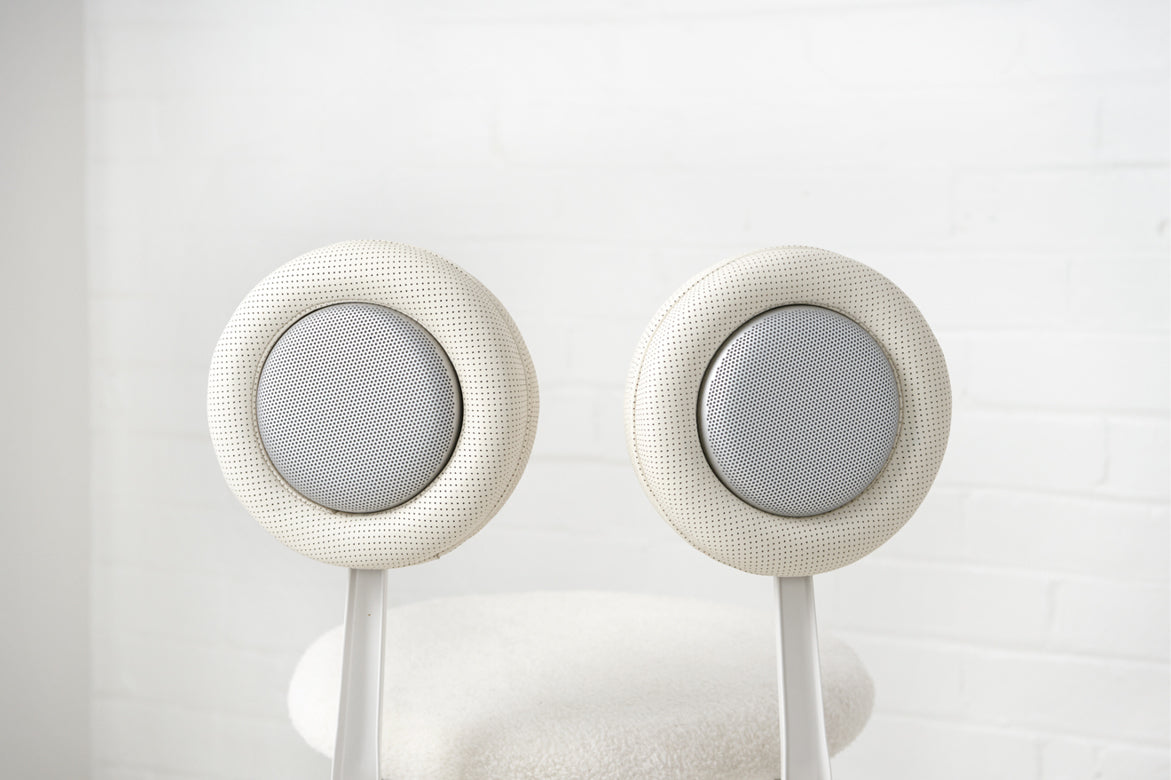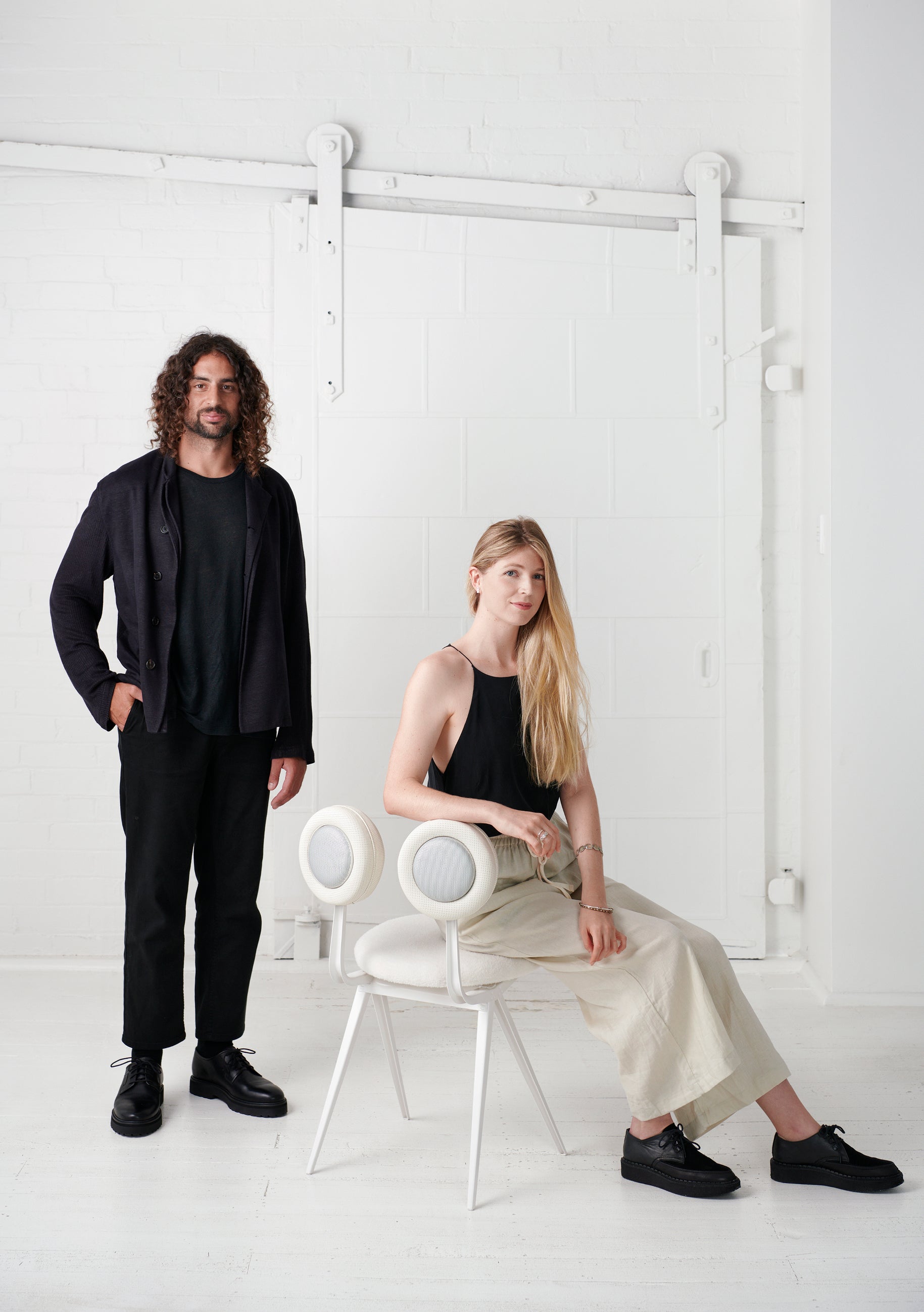 In response to the 2022 theme 'Civic Good' Pattern have conceived Musical Chair. 

At its heart the concept aims to bring people together. After years of pandemic-related isolation and lockdowns our design uses music as a mechanism to create a shared experience, centred around this piece of furniture. The refashioned chair integrates a wireless speaker component and plays a compilation album put together especially for this event. 

The album, Pattern Language, features works from Australian composers ranging from classical to ambient in style. Stunning musical works from Shoeb Ahmad, Chris Abrahams, Lisa Lerkenfeldt, Kani Ikin, Lawrence English, Jonnine, and Ai Yamamoto are showcased on the album, mixed and issued by ROOM40. Musical curation is by one of Pattern's long-time collaborators Traianos Pakioufakis whose practice sees him with one foot in each of the design and musical worlds. 

With 'Civic Good' in mind the music to be available to a broader audience; giving this experience life beyond the evening of the event. Pattern Language is available to download for free; with the option to download by donation. All proceeds from album sales will go to Healing Foundation; a national Aboriginal and Torres Strait Islander organisation that provides a platform to amplify the voices and lived experience of Stolen Generations survivors and their families.
In the spirit of reconciliation Cult Design acknowledges the Traditional Custodians of country throughout Australia and their connections to land, sea and community. We pay our respect to their elders past and present and extend that respect to all Aboriginal and Torres Strait Islander peoples today.