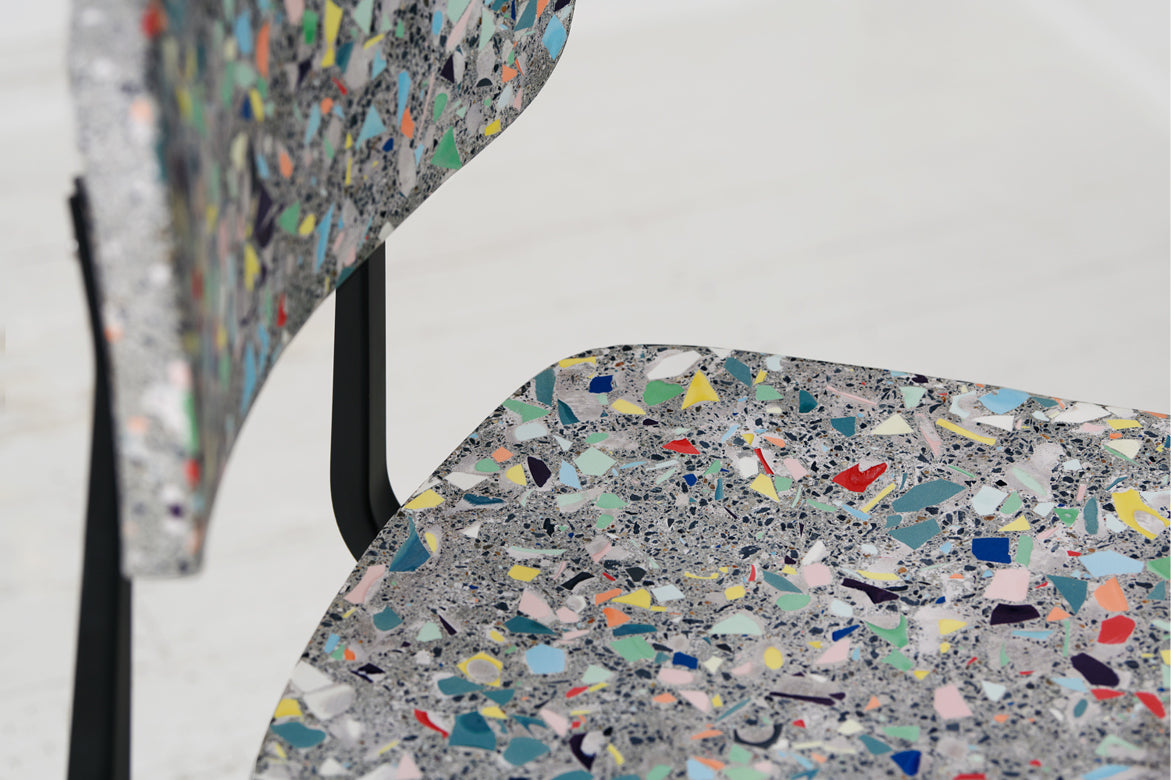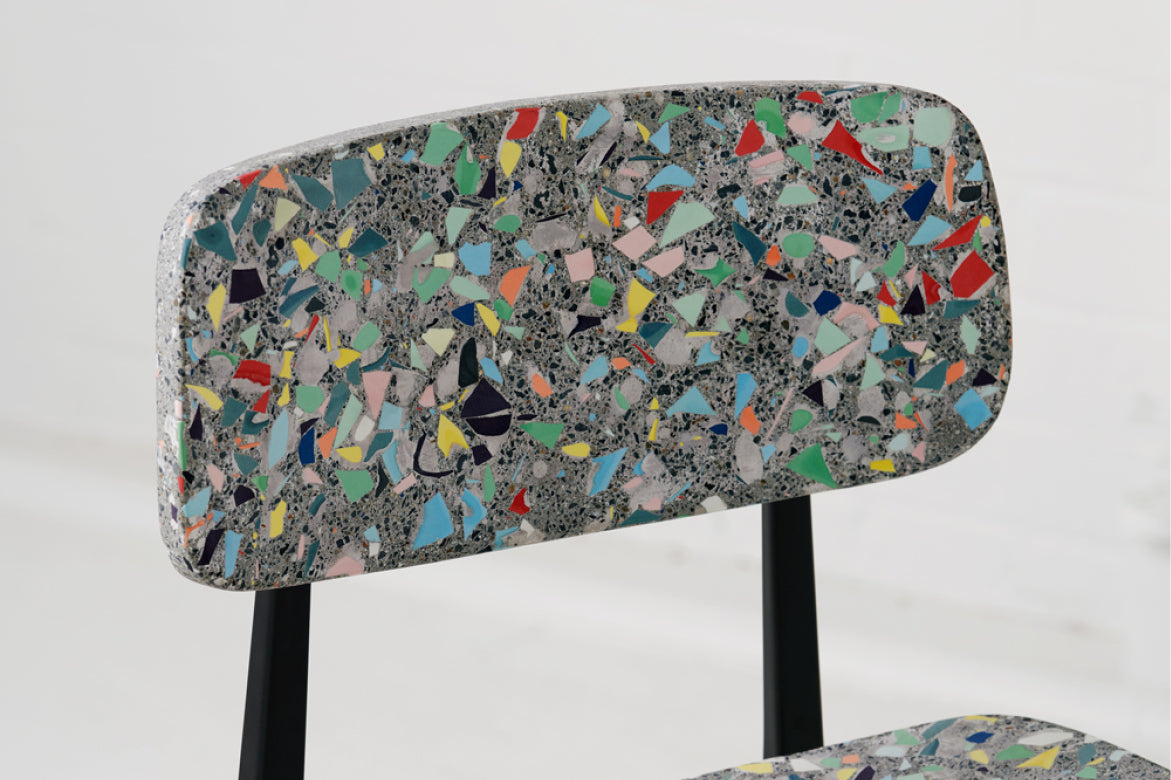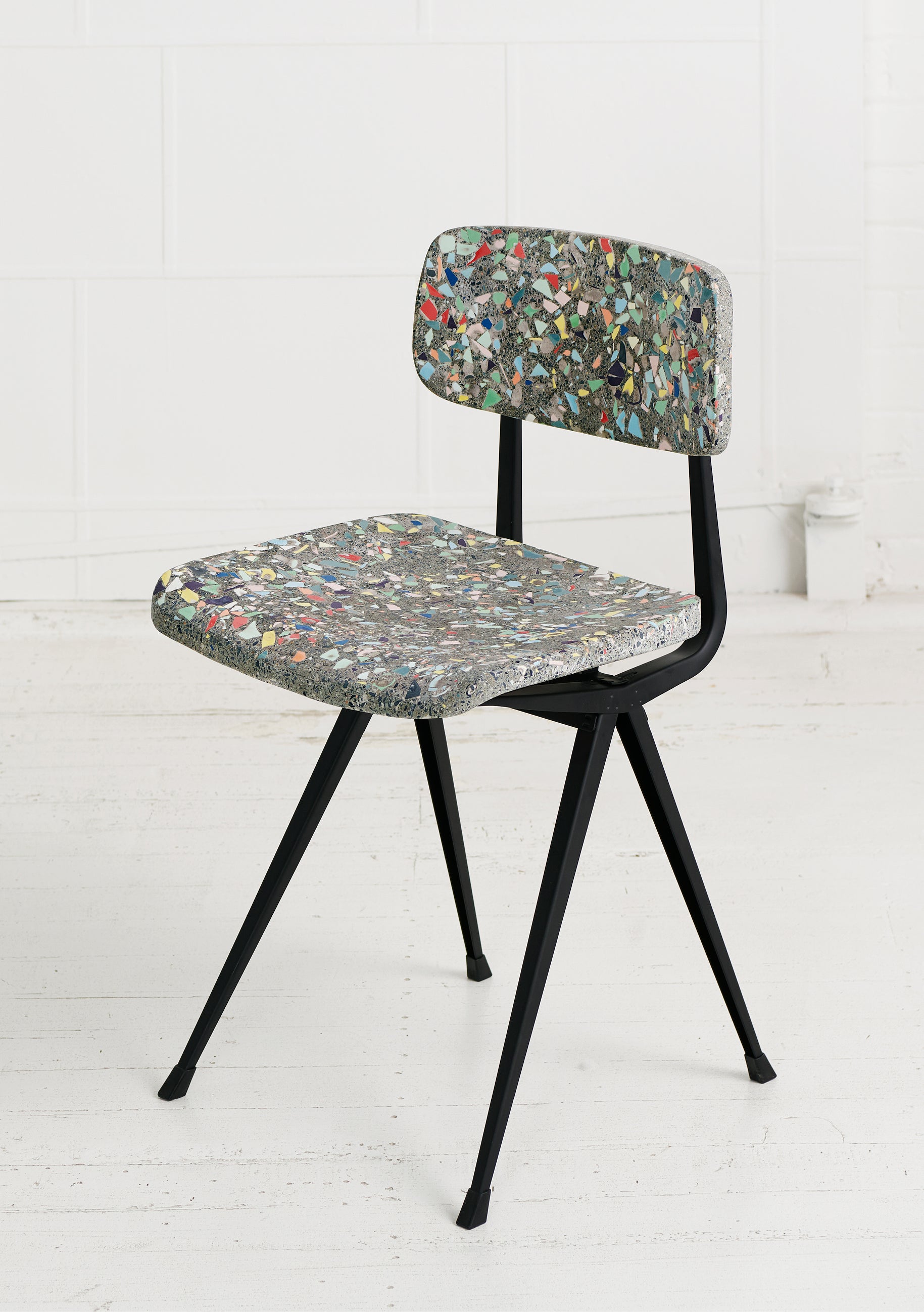 Similar to Mud Australia's porcelain range, the Result Chair is authentic, practical and utilitarian. Kramer and Rietveld bring a sense of whimsy and fun through the various colours and finishes available, much like the Mud Australia collection.

Rather than redesigning the chair, Shelley riffs on their design language by offering a sustainable seat and back finish. In an effort to reduce unnecessary waste in the design industry, the terrazzo seat and back of the chair is made up of 100% waste material. The colourful porcelain aggregate is sourced from Mud Australia's Sydney studio and mixed with upcycled wet concrete rescued from construction sites. The terrazzos is then made in Brisbane by our partner Five Mile Radius.

"I've always loved the playfulness of terrazzo and I also love finding a useful and aesthetic home for our broken pieces, I'm grateful to the team at Five Mile Radius for bringing this concept to life," says Shelley Simpson.

Shelley's Simpson's porcelain designs have always been driven by finding a gap in the market and designing the pieces she wants to live with. Shelley's motivations are forever evolving and changing, their focus now, is on finding innovative as well as aesthetic solutions to Mud Australia's sustainability challenges.
In the spirit of reconciliation Cult Design acknowledges the Traditional Custodians of country throughout Australia and their connections to land, sea and community. We pay our respect to their elders past and present and extend that respect to all Aboriginal and Torres Strait Islander peoples today.