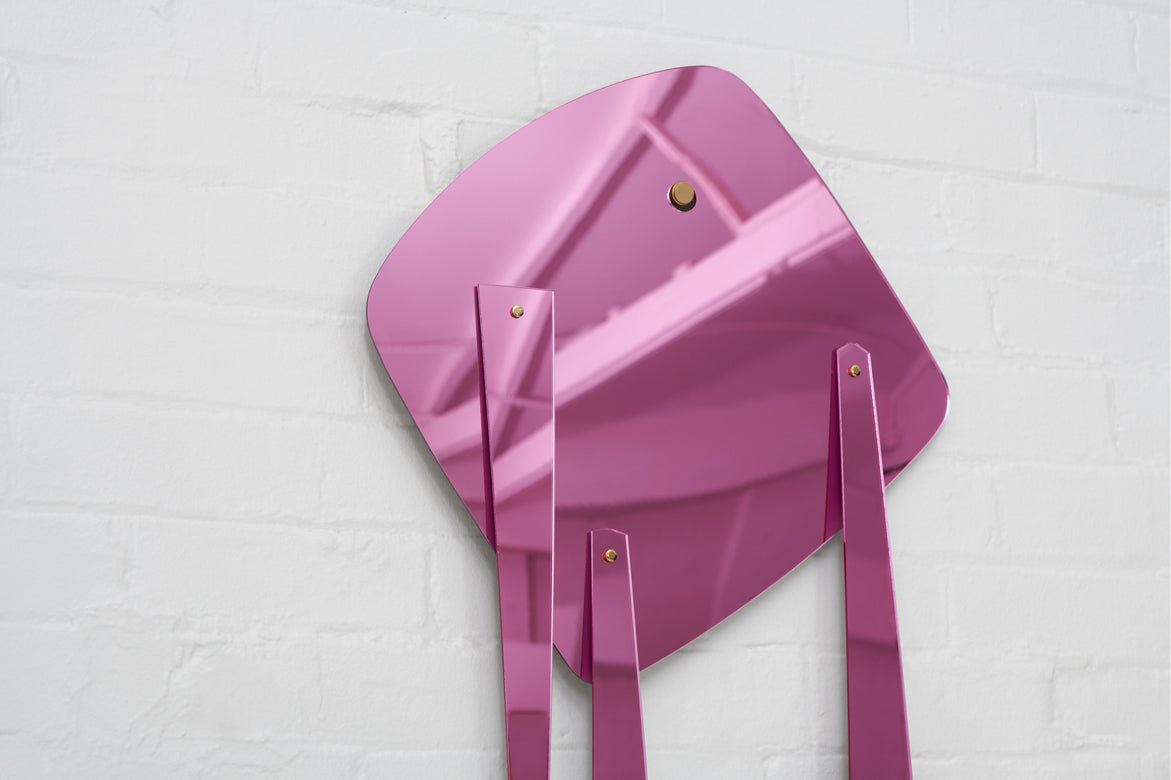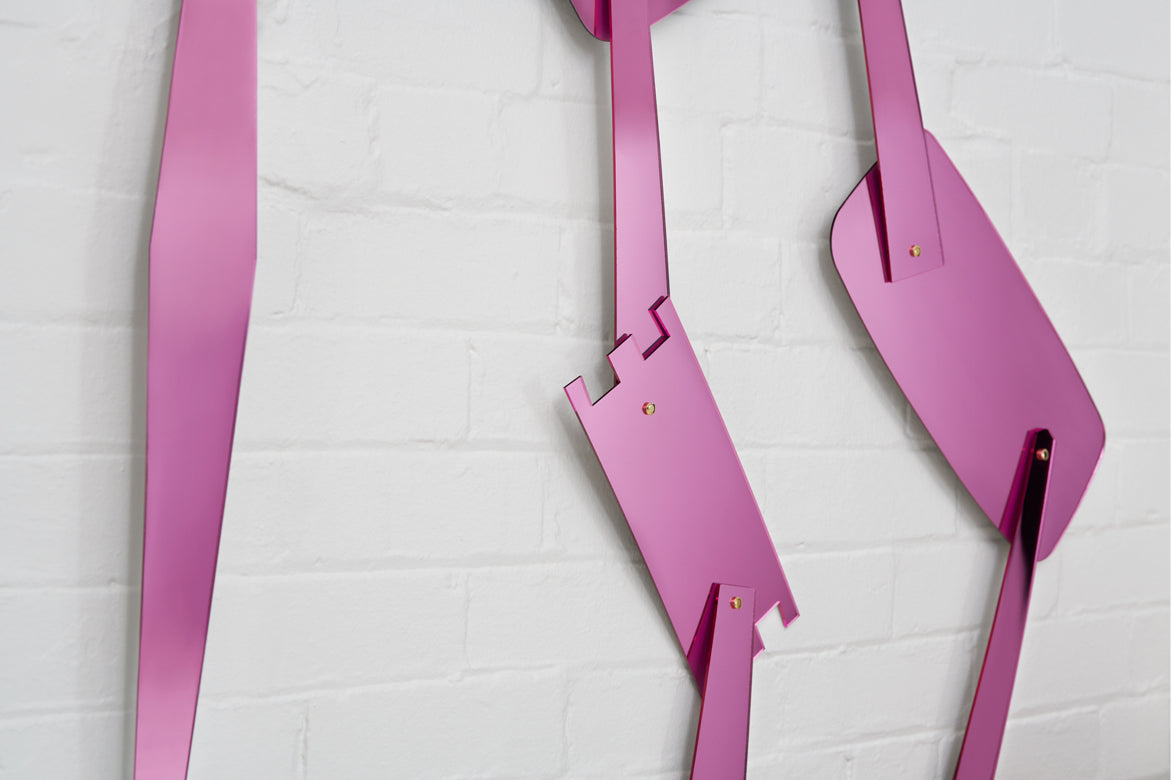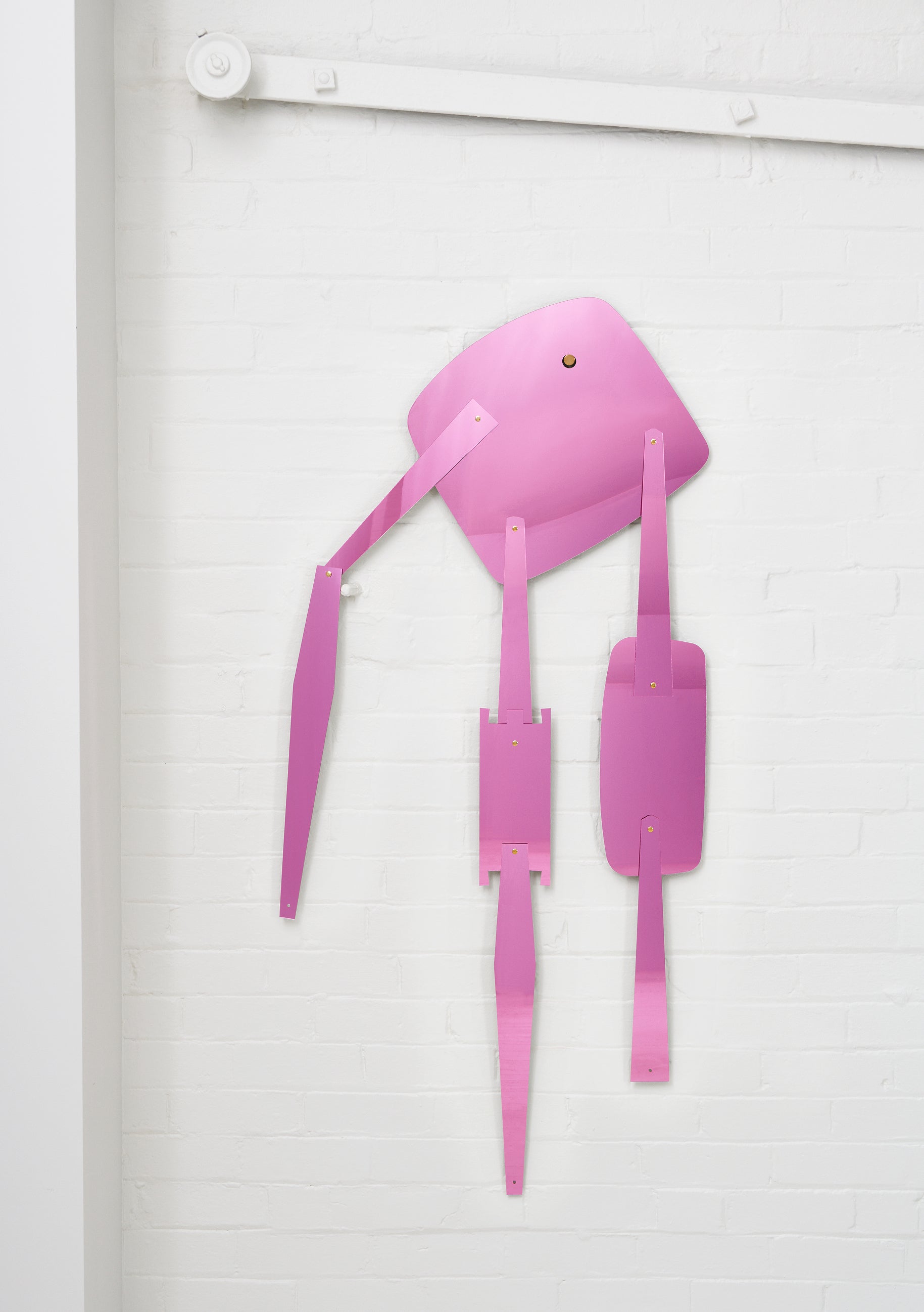 It's very likely that both Eva and I spend our school days on the Result Chair however we have no recollection of that. This is probably what makes this chair so special and enduring… it's present but it's not.

Result is a kind of archetypical Dutch chair, functional and strict undone of everything unnecessary. Whilst doing research we noticed the flat thin steel-sheet base elements making up the chair. These elements are rather ornamental and almost classical in appearance. This strong contrast appealed to us and we set out to conceptualise an everything but no-nonsense design.

Our project title 'Flat Result' is based on the topography of The Netherlands and our fascination for the individual flat parts. Our solution; a deconstructed chair, flat, ornamental and classical. No longer a chair but a series of elements that can be connected at will, an artwork or functional as mirror. No longer strict or purely functional but rather emotional and ornamental.
In the spirit of reconciliation Cult Design acknowledges the Traditional Custodians of country throughout Australia and their connections to land, sea and community. We pay our respect to their elders past and present and extend that respect to all Aboriginal and Torres Strait Islander peoples today.