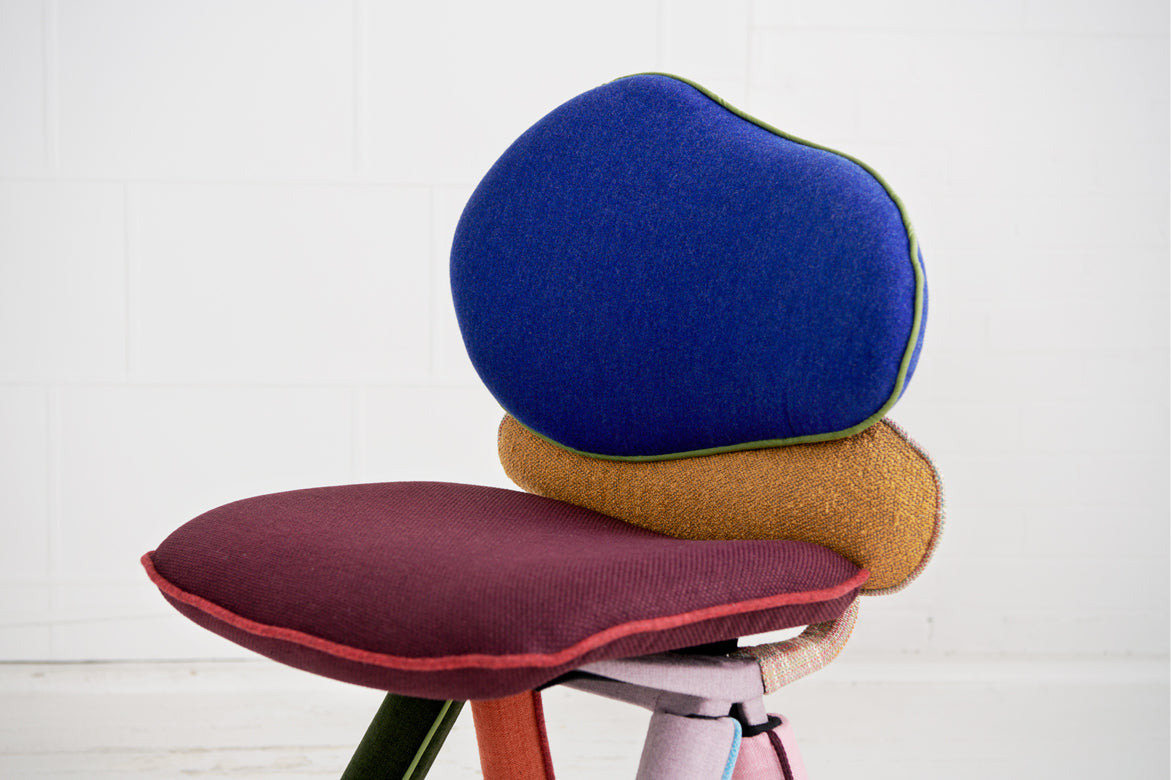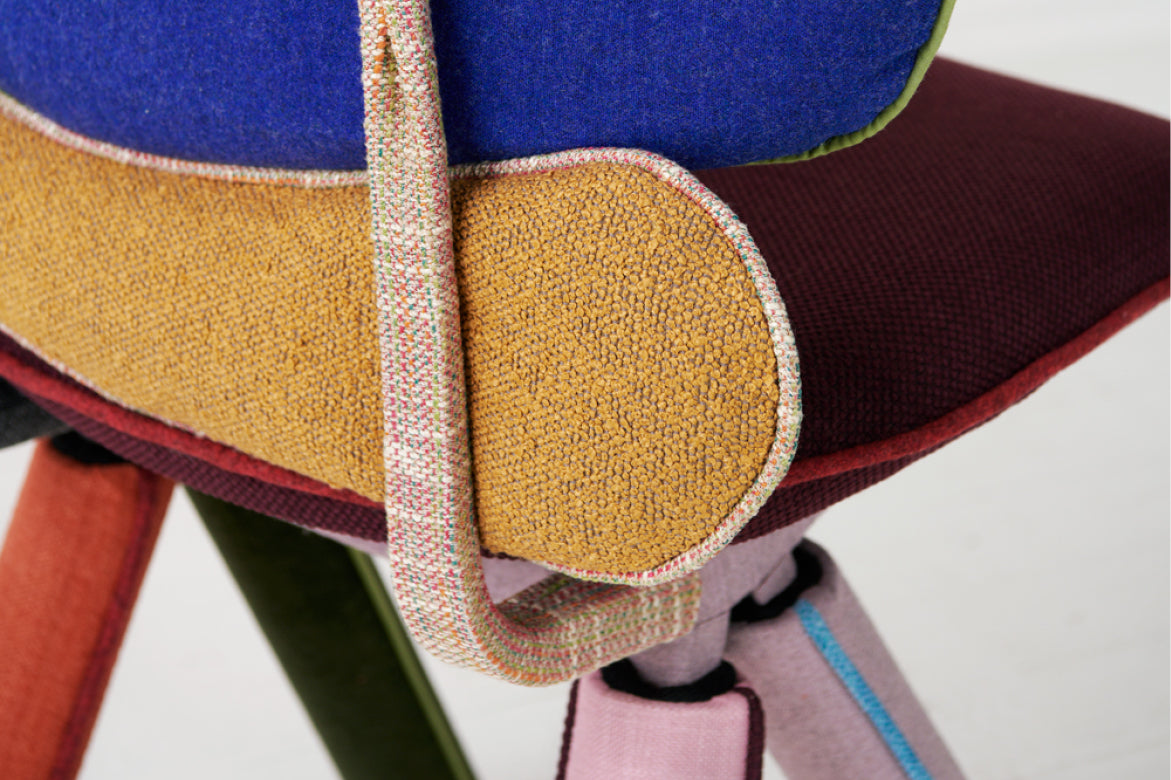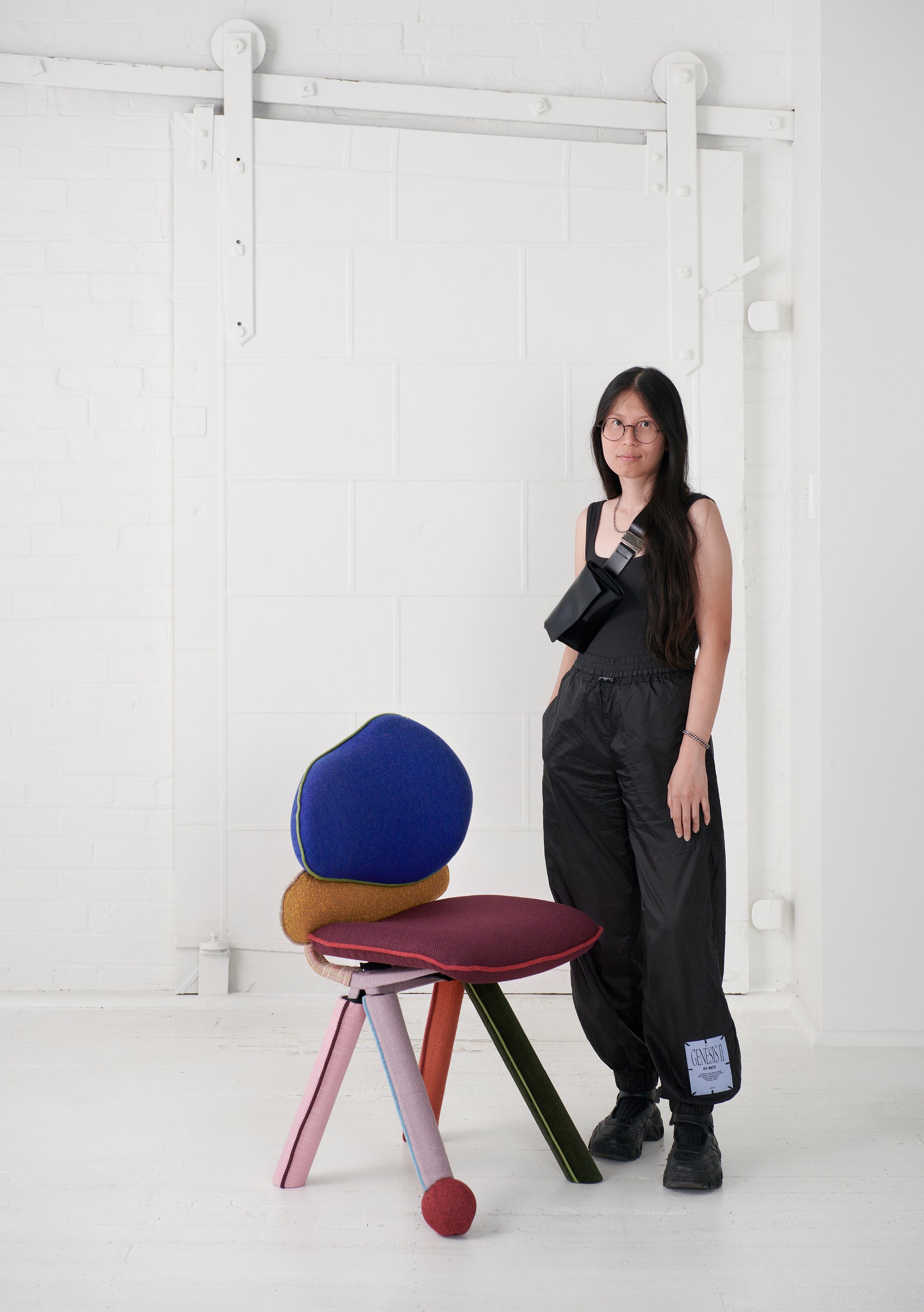 The HAY Result chair has such defined design features that promote perfection in fabrication and I thought in the ideal world, I would eliminate all sharp edges, hard materials and symmetry encouraging a breadth of vision when it comes to accepting that there are always multiple ways of looking and doing things in all facets of life.

All hard surfaces are now soft, cushioned and bulbous, each part squeezes comfortably into each other, and upholstered in various fabrics and contrasting piping that together work jarringly in unison. The finished piece still features the characteristics of a four-legged chair. I believe that gentle evolution, rather than radical revolution, might somehow be the way to a harmonious utopia.

The production of this piece was done through a collaboration with master upholsterer Kell Christiansen from Brand Furniture. The fabric used were all leftover off-cuts from past projects, embracing unplanned result and happy accidents.
In the spirit of reconciliation Cult Design acknowledges the Traditional Custodians of country throughout Australia and their connections to land, sea and community. We pay our respect to their elders past and present and extend that respect to all Aboriginal and Torres Strait Islander peoples today.