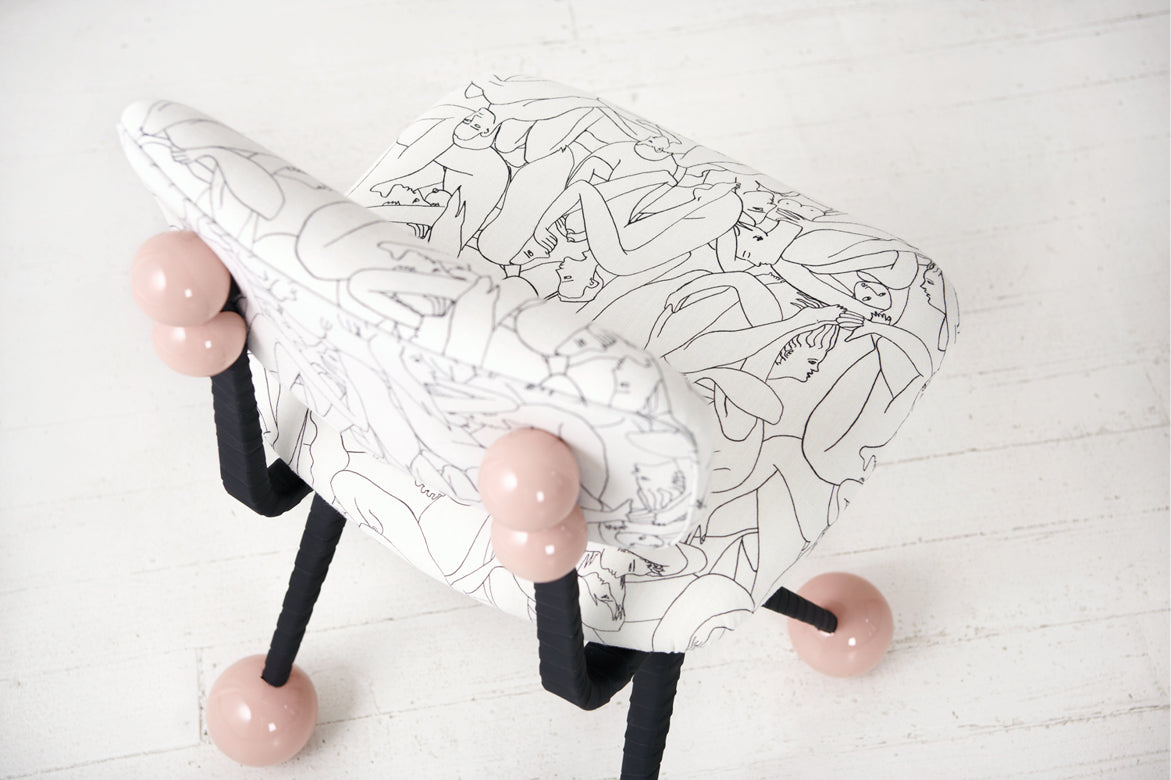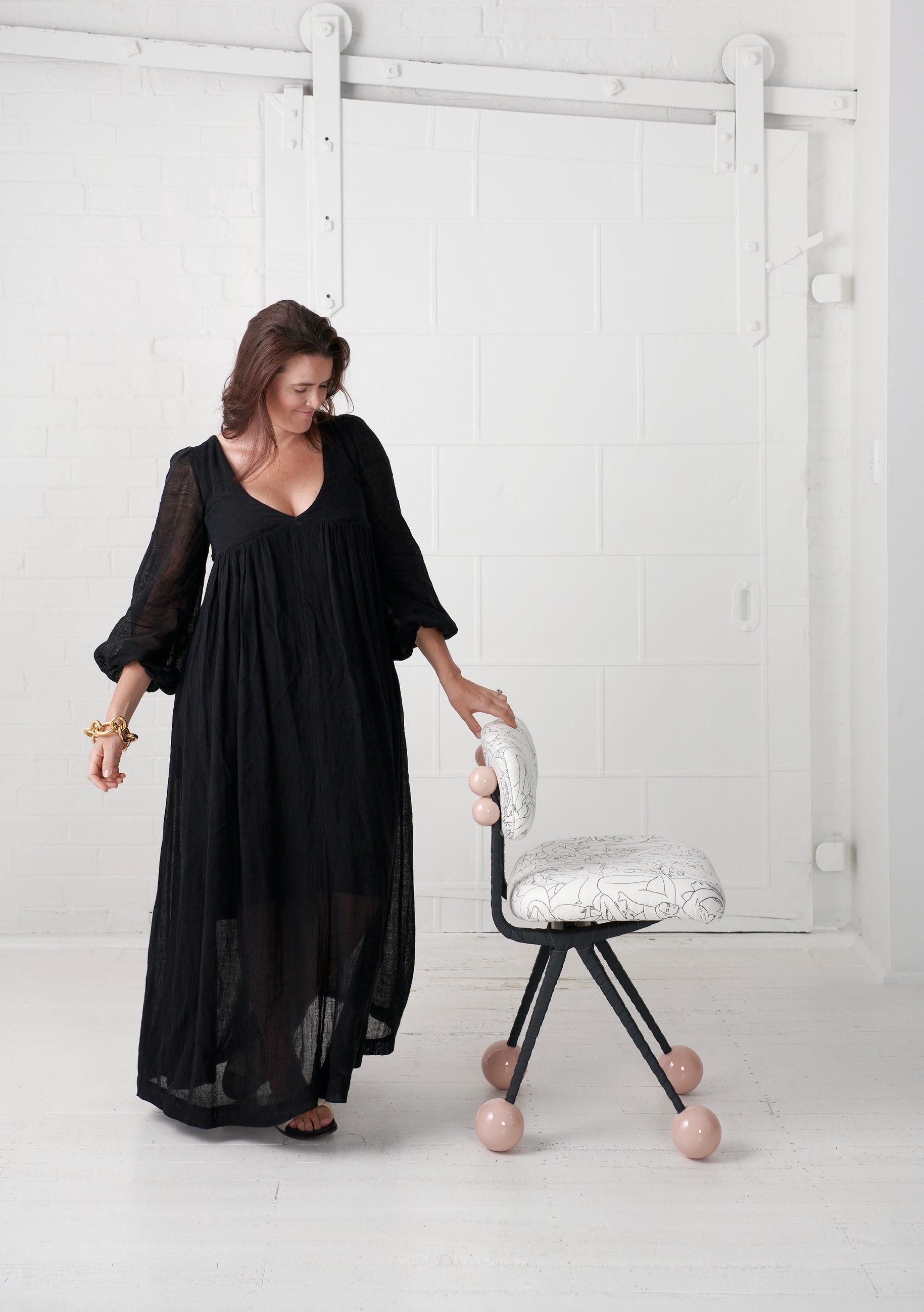 Exploring the concept of 'Civic Good' we chose to respond in an uplifting and optimistic way - a type of respite from the uncertainty and division of the present day. Our interpretation of the Hay's Result Chair was to capture its enduring qualities of strength and lightness and wrap it with irreverent abandon - and a big hug - in Pierre Frey's playful 'Le Coupe' upholstery.

The fabric's interlocking pattern of human forms, originally drawn by actress Louise Bourgoin, is a cheeky suggestion of coming together – it's playful, human and full of associations. At the heart of the concept is the notion that this better future for all, cannot be crafted in isolation.

The upholstery also makes use of remnant materials from a recently completed Decus project, speaking to sustainable practices for our collective future. Similarly, the leather strapping was reclaimed from our upholsterer's 'cupboard of curiosity,' while the chair's folly-filled feet add a playful, sculpted quality to the chair's original form.

Materials: Reclaimed linen, reclaimed leather, baltic pine
In the spirit of reconciliation Cult Design acknowledges the Traditional Custodians of country throughout Australia and their connections to land, sea and community. We pay our respect to their elders past and present and extend that respect to all Aboriginal and Torres Strait Islander peoples today.