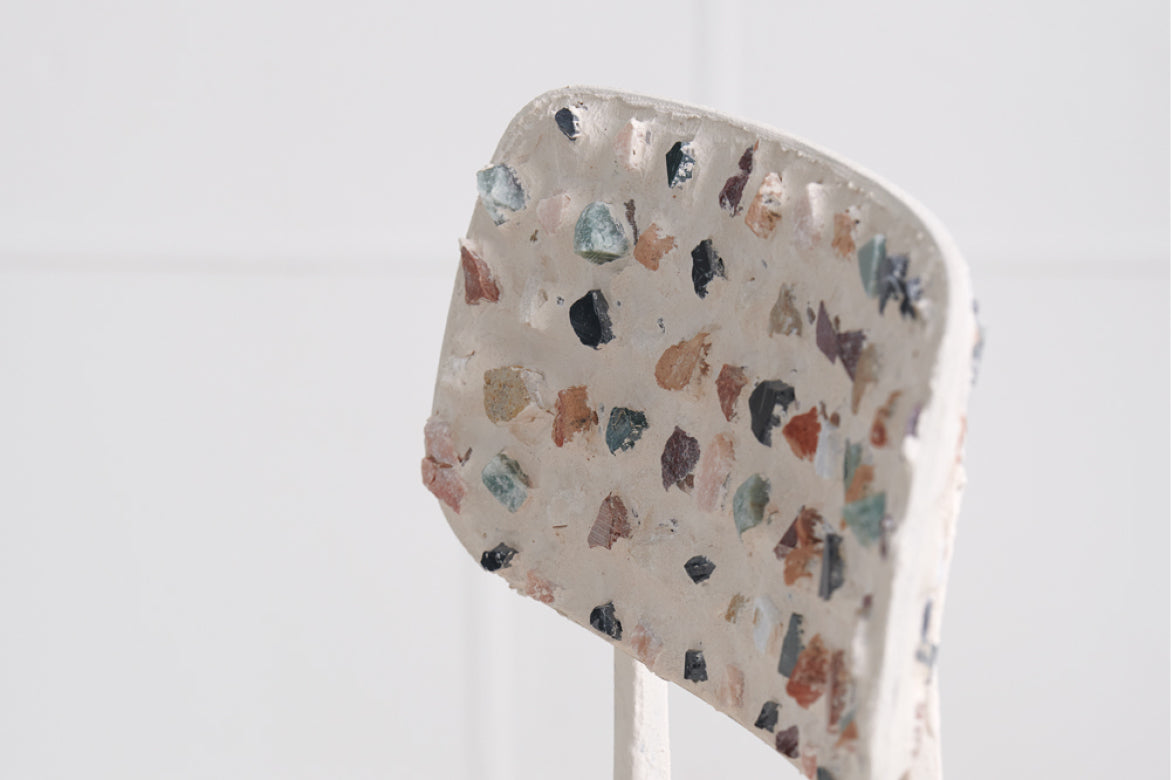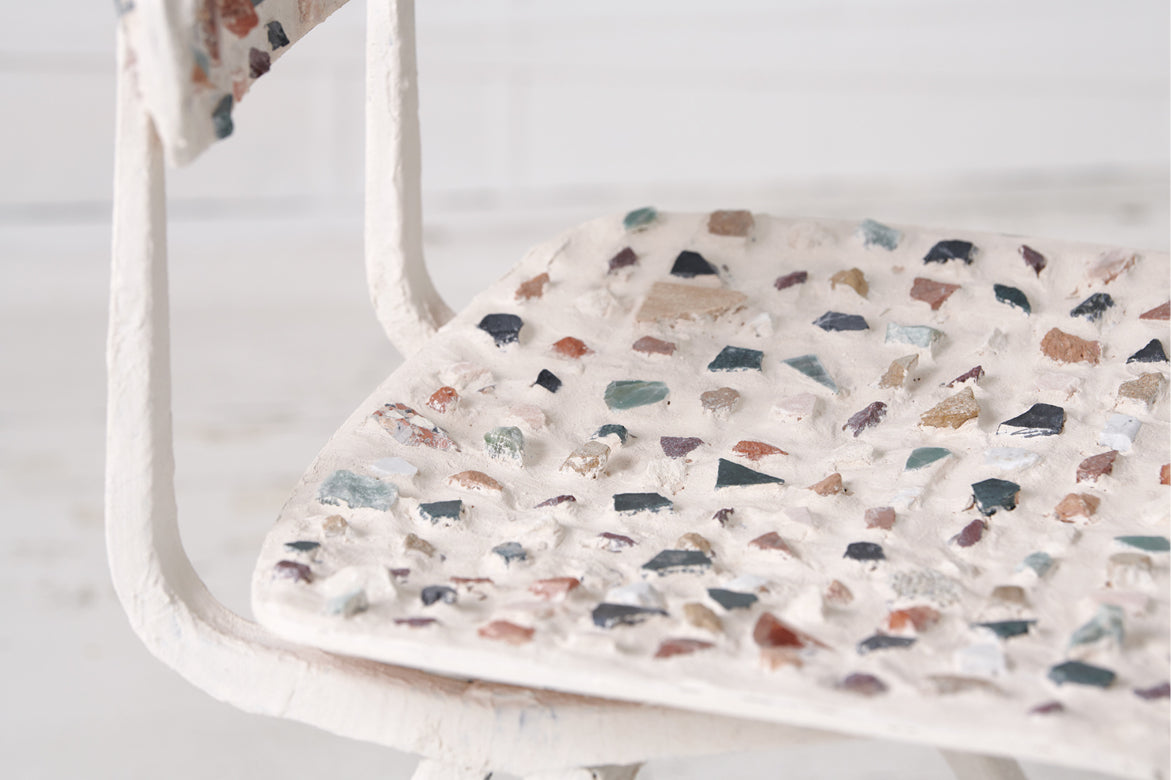 With each new project, an accumulation of material samples are used to provide insight into how the realised project could be imagined. Typically disposable, or at best, stored in a material library collecting dust, these samples are the forgotten artifacts of inspiration and late-night design sessions.

The Artefact Chair decontextualises the samples to both act as an individual reminder of the project it characterised and simultaneously demonstrates the collective energy of a community of design narratives.
In the spirit of reconciliation Cult Design acknowledges the Traditional Custodians of country throughout Australia and their connections to land, sea and community. We pay our respect to their elders past and present and extend that respect to all Aboriginal and Torres Strait Islander peoples today.