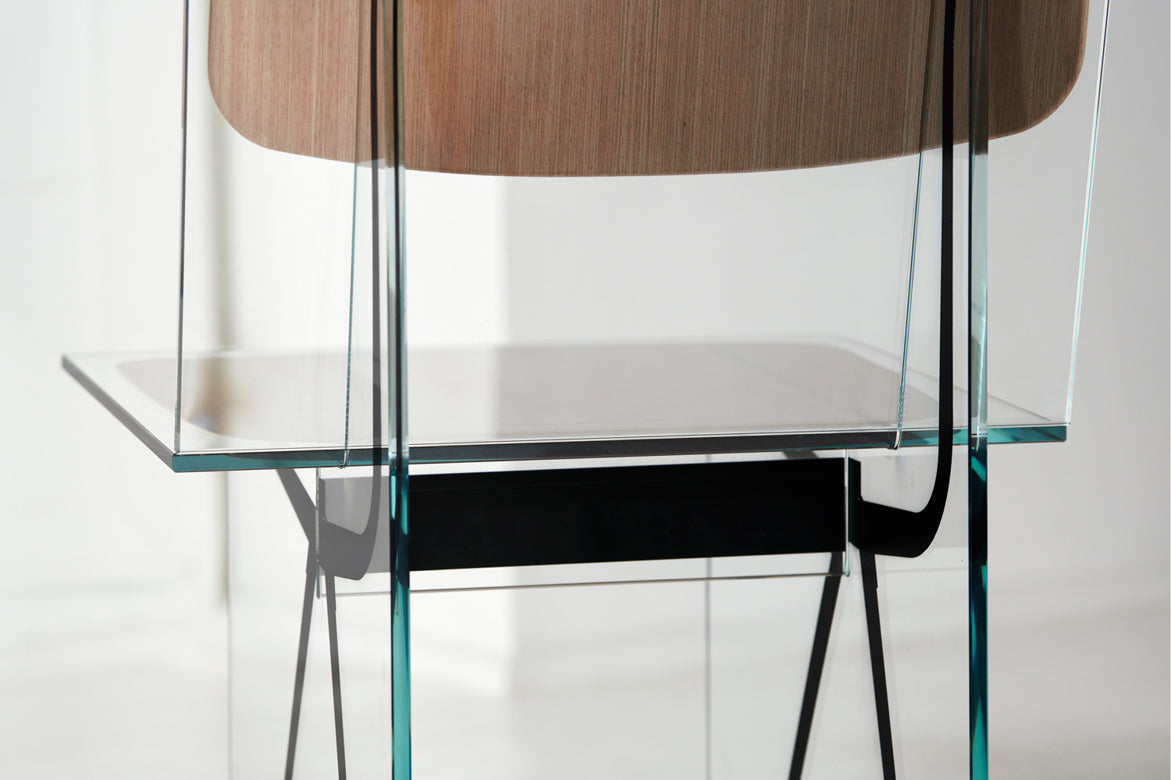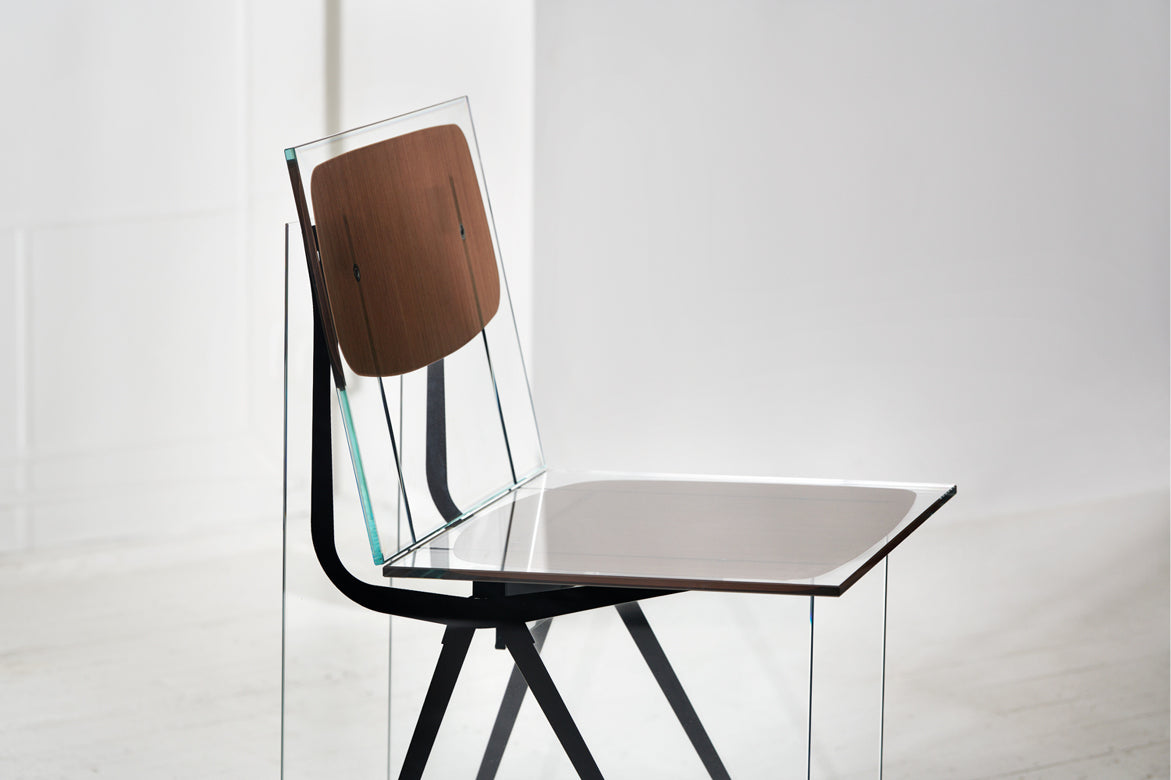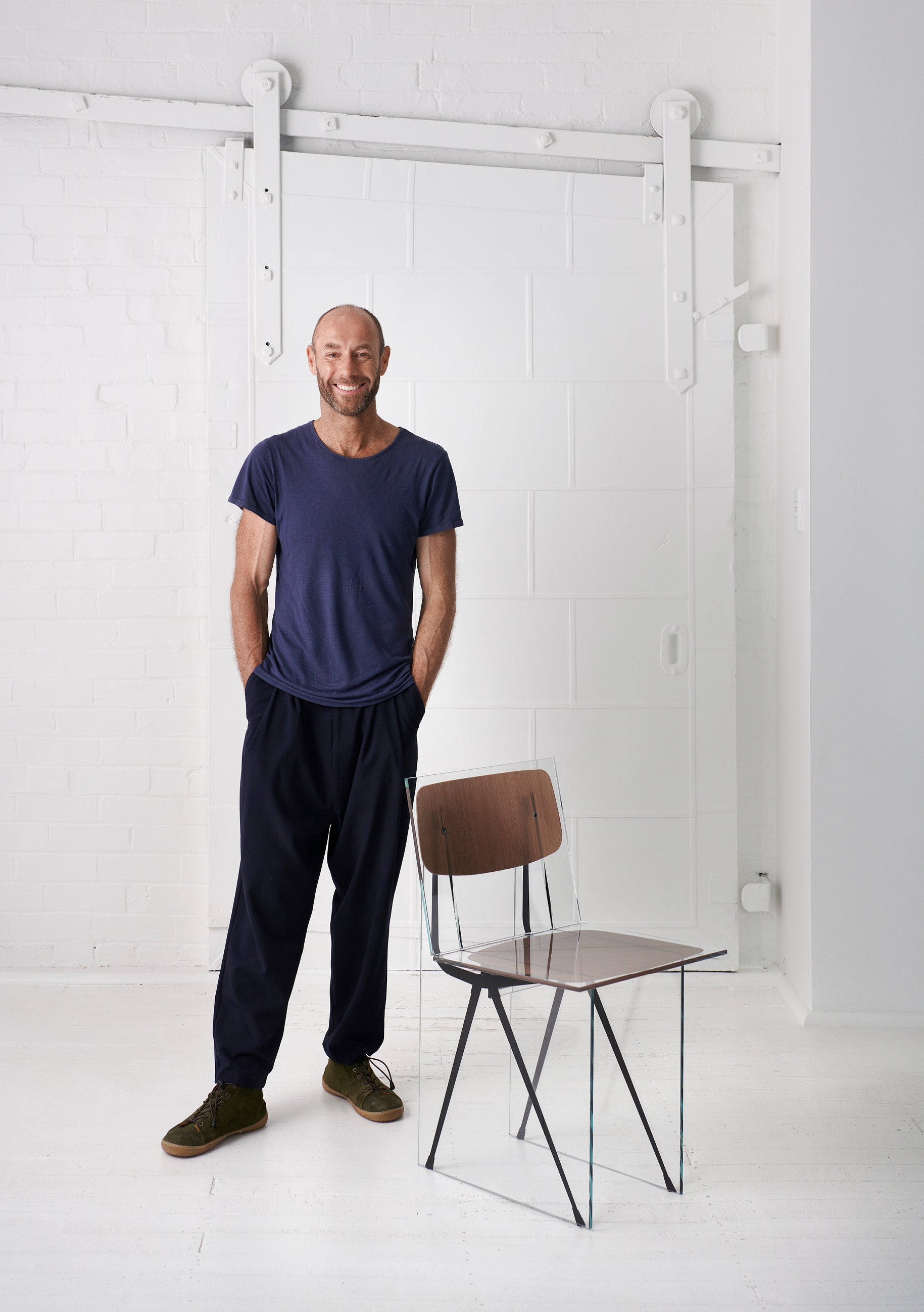 Anychair explores the idea of a single medium playing host to the impression of any chair. In this conceptual representation, the impression of the Result Chair floats within the medium of Anychair's glass canvas referencing how technologies, like ultrathin LED screens, might be embedded to enable the image of the chair
to change.

This approach channels the innovative spirit of the Result chair, which in 1958 was manufactured using lighter folded sheet steel instead of the denser tube steel common since the 1920s.

Anychair considers how this pioneering reduction in the amount of material used in products mid-century might be built on in this century. It offers a conceptual model that retains the Result chair's archetypal minimalism, continues to offer a reduction in long-term material use, and reorders the components of design and production to consider change in the way design is delivered.

Produced in partnership with Axolotl. 
In the spirit of reconciliation Cult Design acknowledges the Traditional Custodians of country throughout Australia and their connections to land, sea and community. We pay our respect to their elders past and present and extend that respect to all Aboriginal and Torres Strait Islander peoples today.