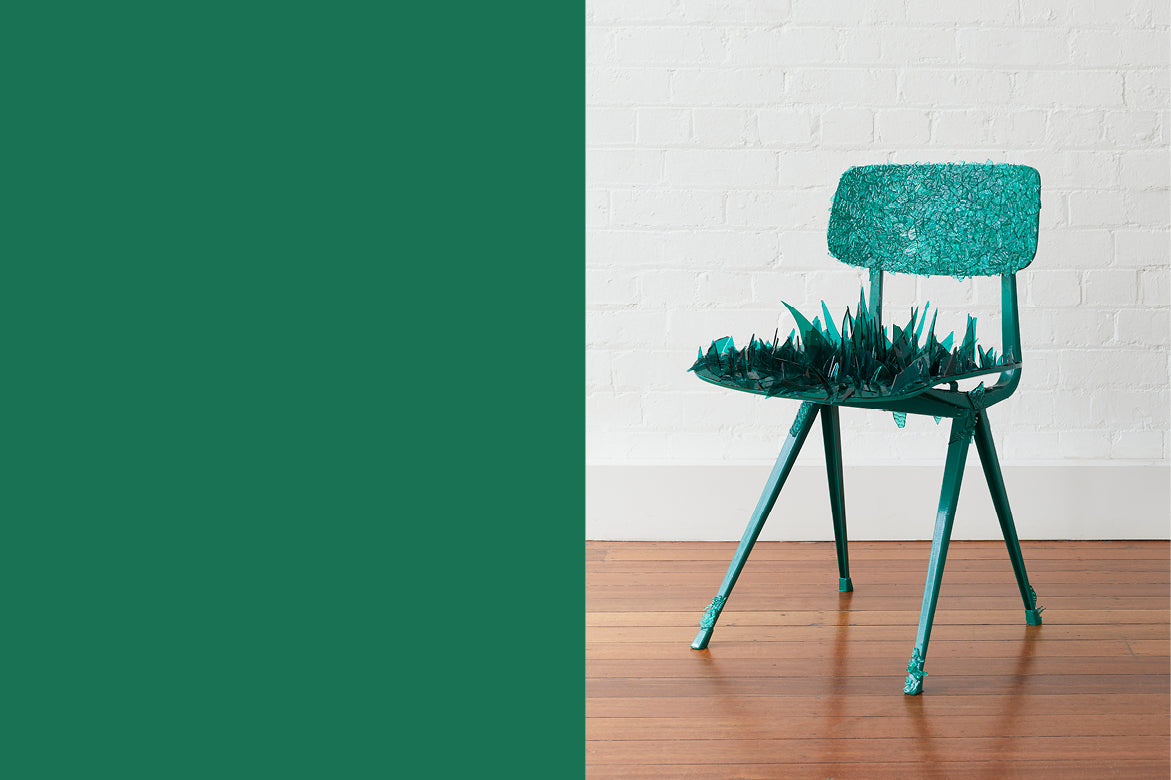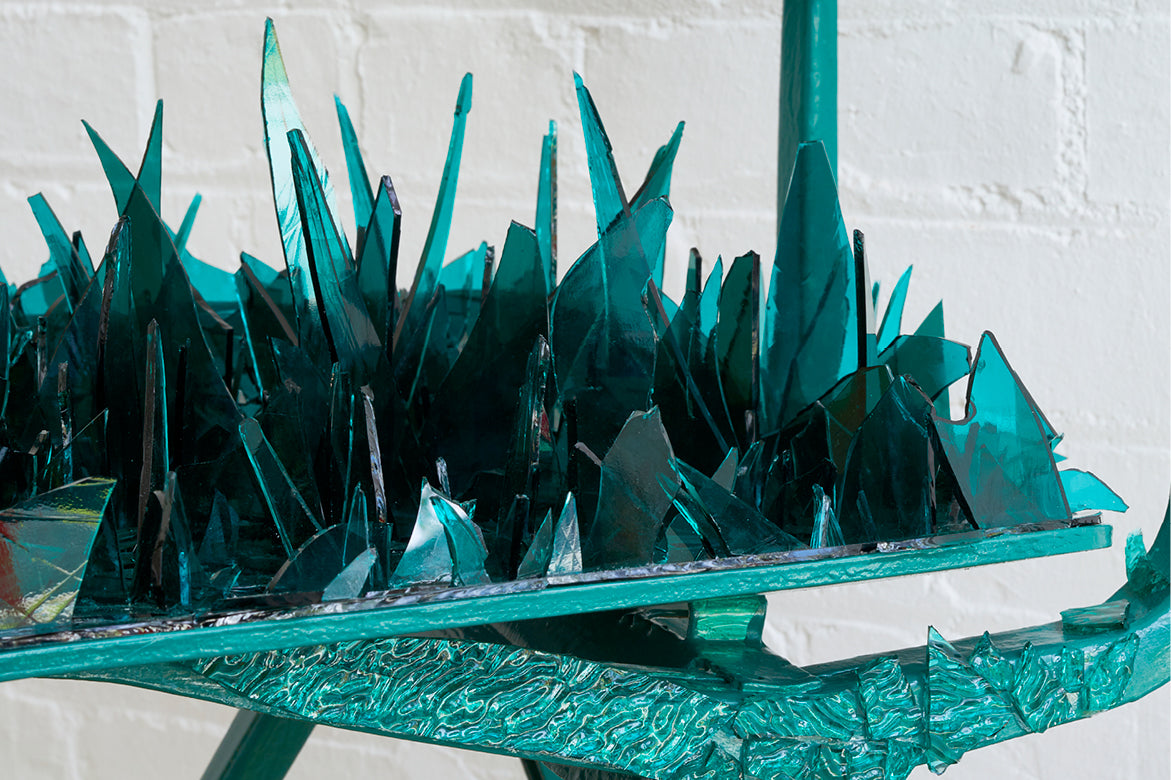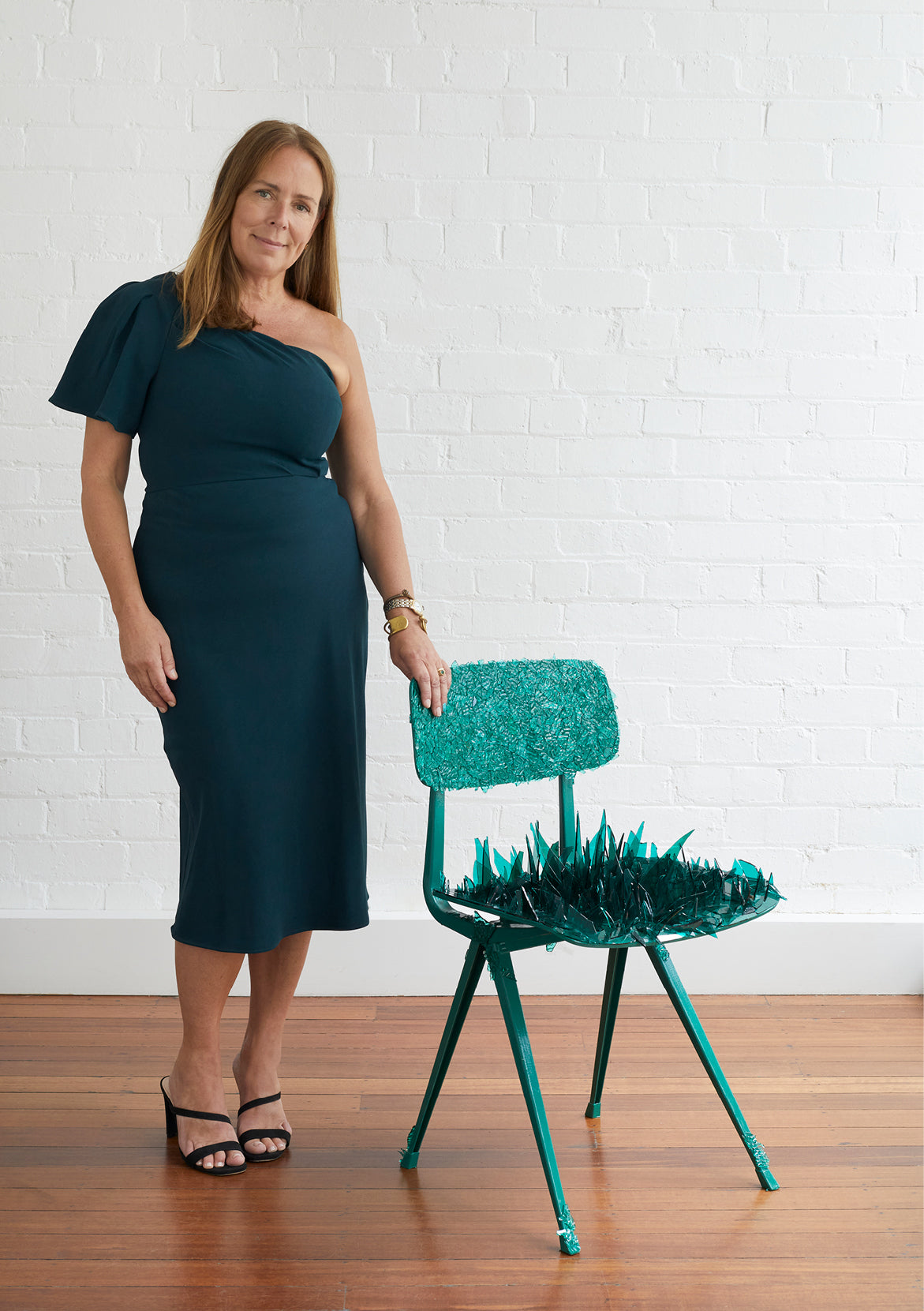 Titled 'A Hostile Conversation', my chair is an opposition to hostile architecture and design that seeks to purposefully guide or restrict human behaviour, mostly targeting those who use or rely on public space for shelter and safety, by restricting the physical access to the design.

Albeit exaggerated, the broken glass shards symbolise the need to curtail the use of painful materials for 'the civic good'…  My chosen material is recycled antique stained glass, which serves to highlight the beauty to be found in reclamation - the 'making good'. And the colour green?  Well, it's all about the dollar, or lack of it, that drives and affects creators and victims of these insidious design methods.
In the spirit of reconciliation Cult Design acknowledges the Traditional Custodians of country throughout Australia and their connections to land, sea and community. We pay our respect to their elders past and present and extend that respect to all Aboriginal and Torres Strait Islander peoples today.